Day seven – Wellington, and the ferry to the South Island
On day seven, we walked around Wellington harbor, which has an interesting blend of architecture and then got our history on at Wellington Museum. This packs a double punch – it's a historical building that tells the history of the city. In an interesting nod to the potential uncertainty of historical interpretation, it invites visitors to guess what some of the exhibits actually are, without giving easy answers.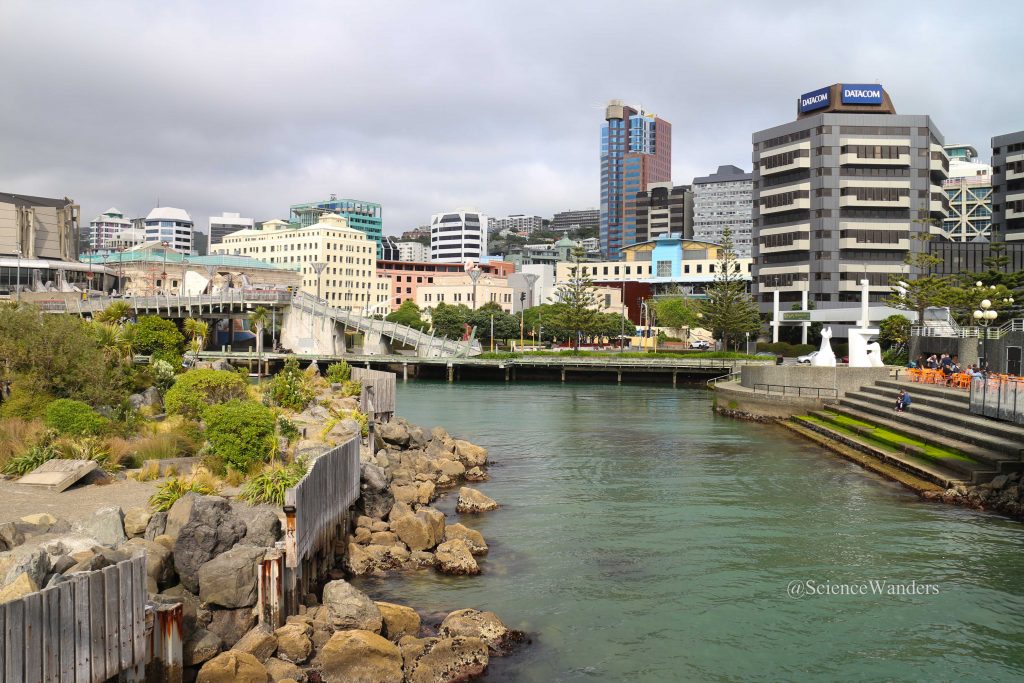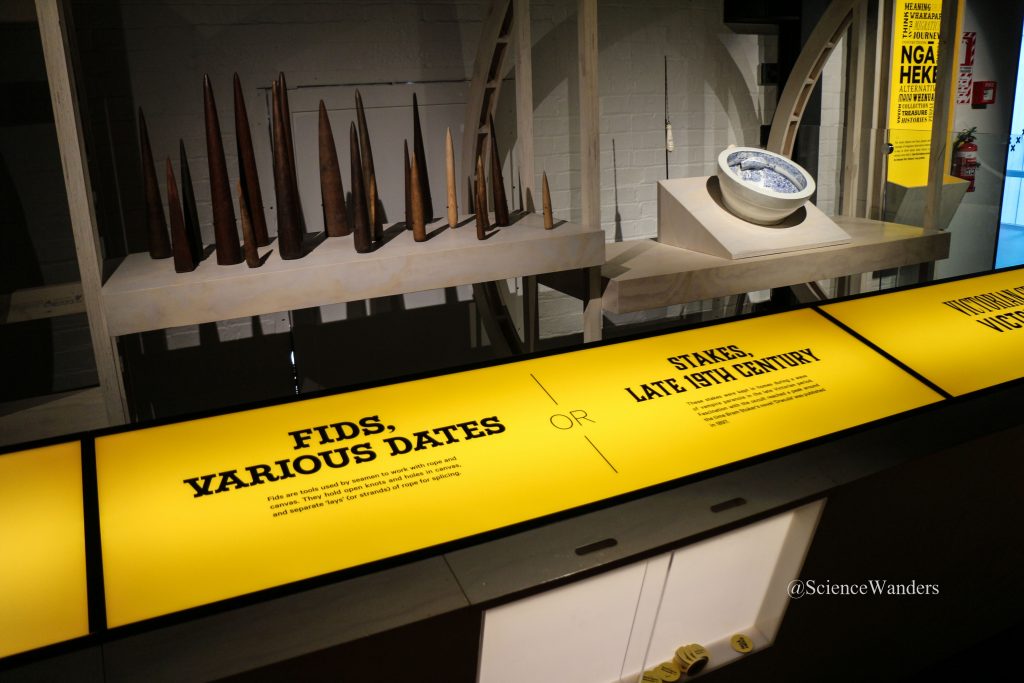 We then hopped on the ferry to the South Island, where we luckily spotted dolphins en route, as well as lots of birds. We ended our day in Kaikoura, stopping off at a fur seal colony along the way (Arctocephalus forsteri).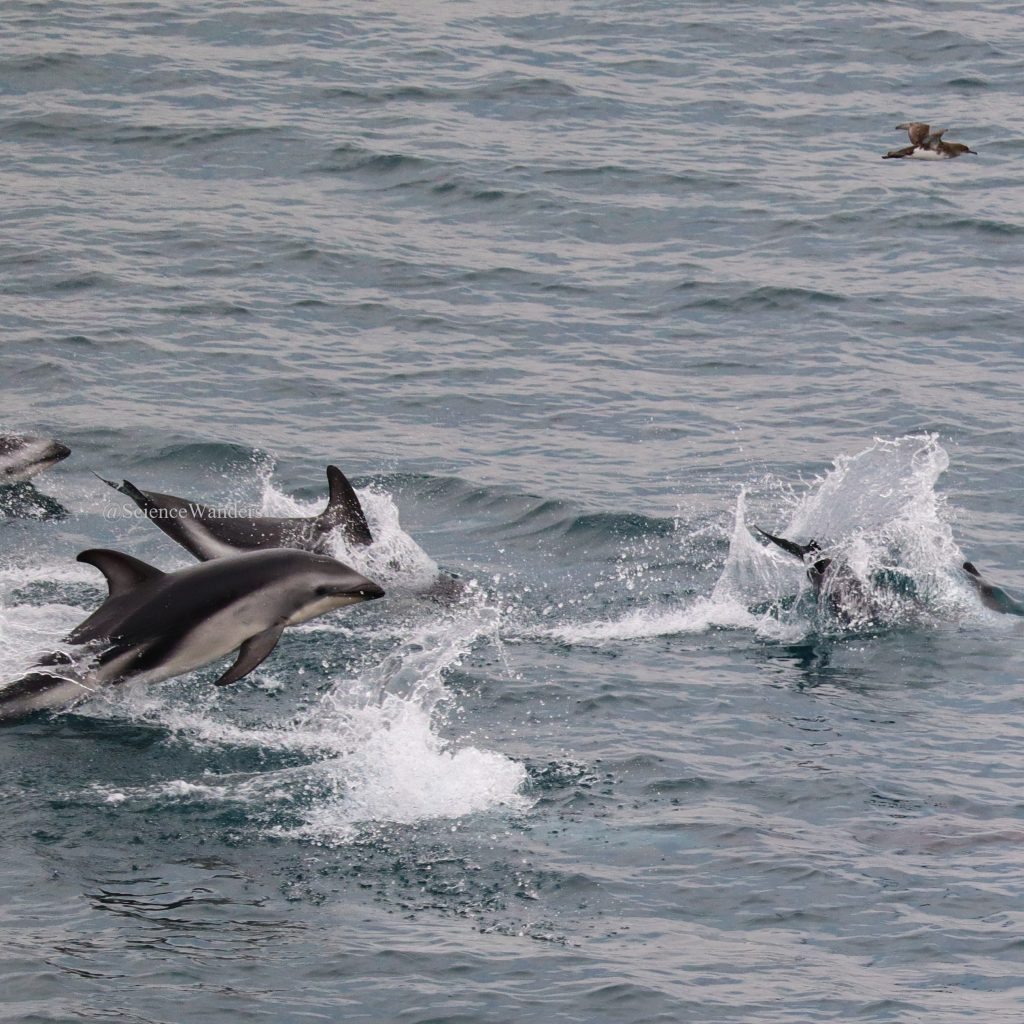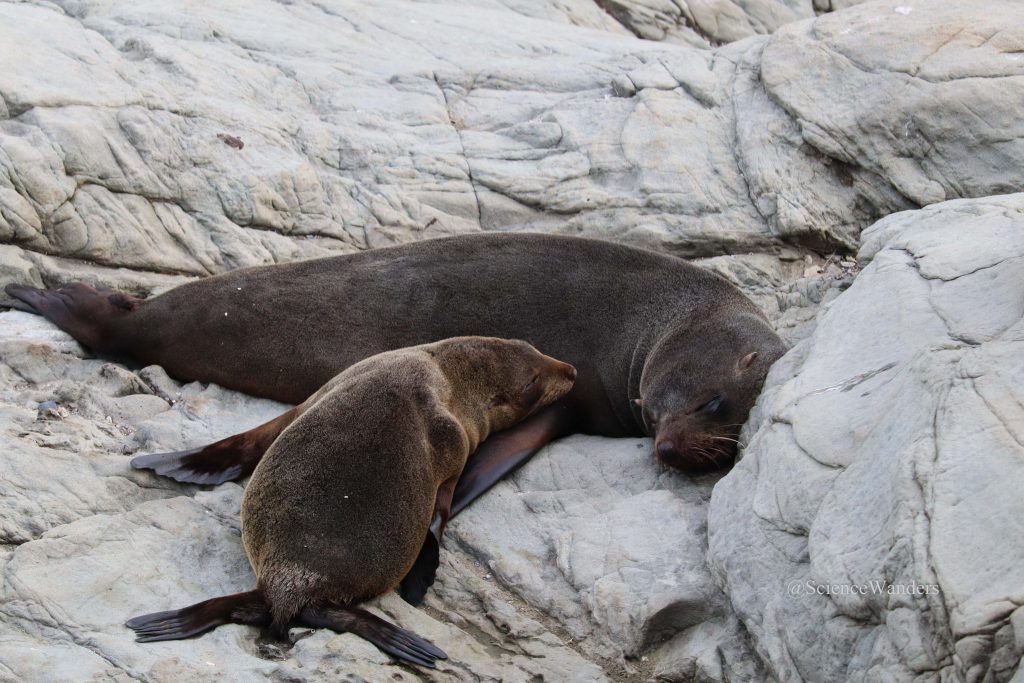 Spent the night in Kaikoura at waterfront motel The White Morph
Day eight – Kaikoura
We got an unexpected preview on the ferry, but we were in Kaikoura to see dolphins and it didn't disappoint! Known as New Zealand's marine wildlife capital, hundreds of dusky dolphins (Lagenorhynchus obscurus) surrounded us during our dolphin watching tour. Grunts, squeaks and water slapping filled the air as the dolphins put on a show somersaulting, chasing each other and even mating in front of us.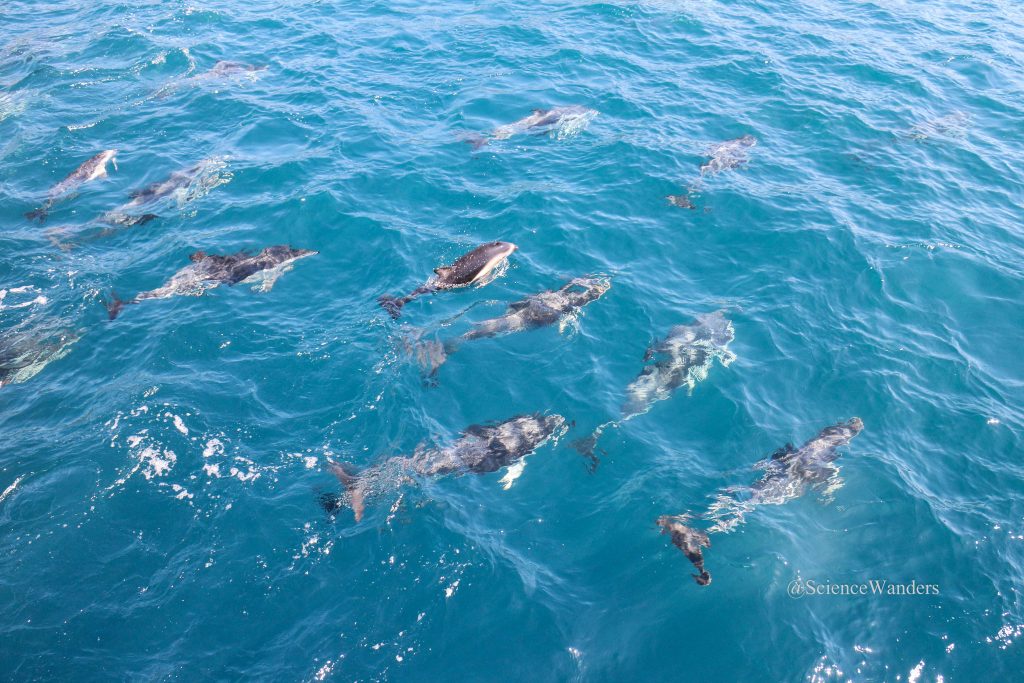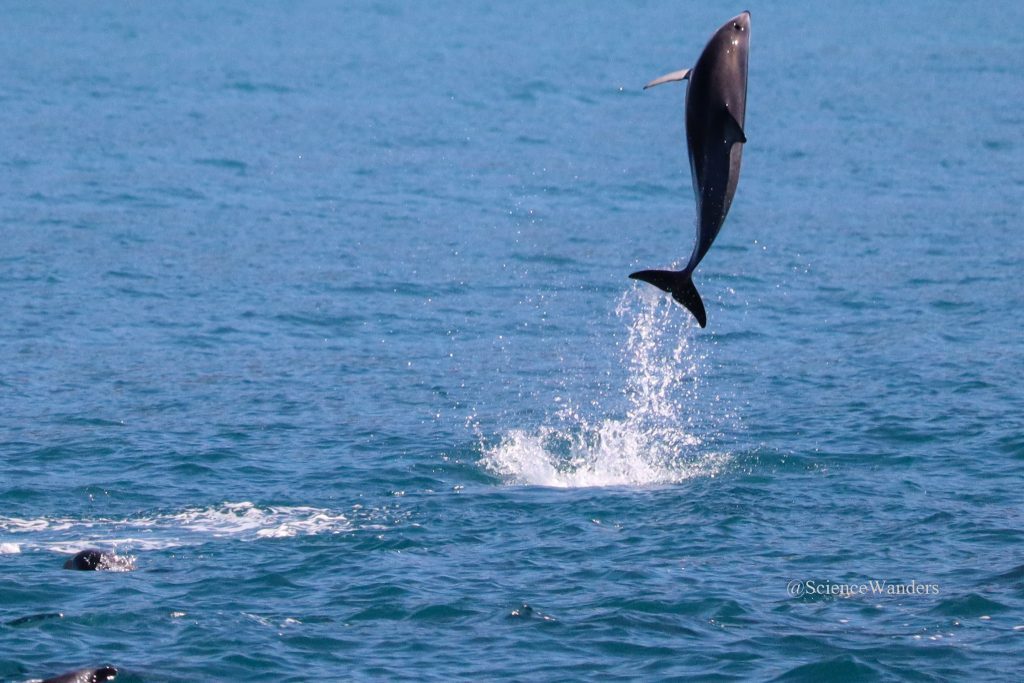 We could have jumped off the boat and swam with the dolphins, as that option is offered as well and popular, but we choose to watch them behaving as naturally as possible instead.
Back on land, we walked around Kaikoura's peninsula, where it seemed as if the area was just showing off; the vista changing every few minutes.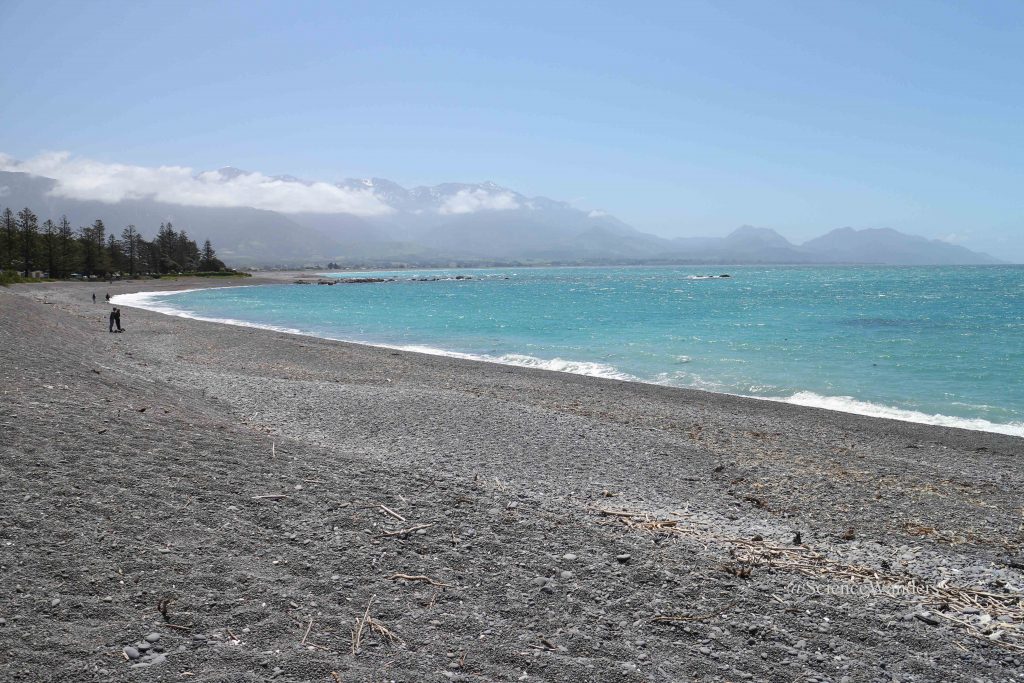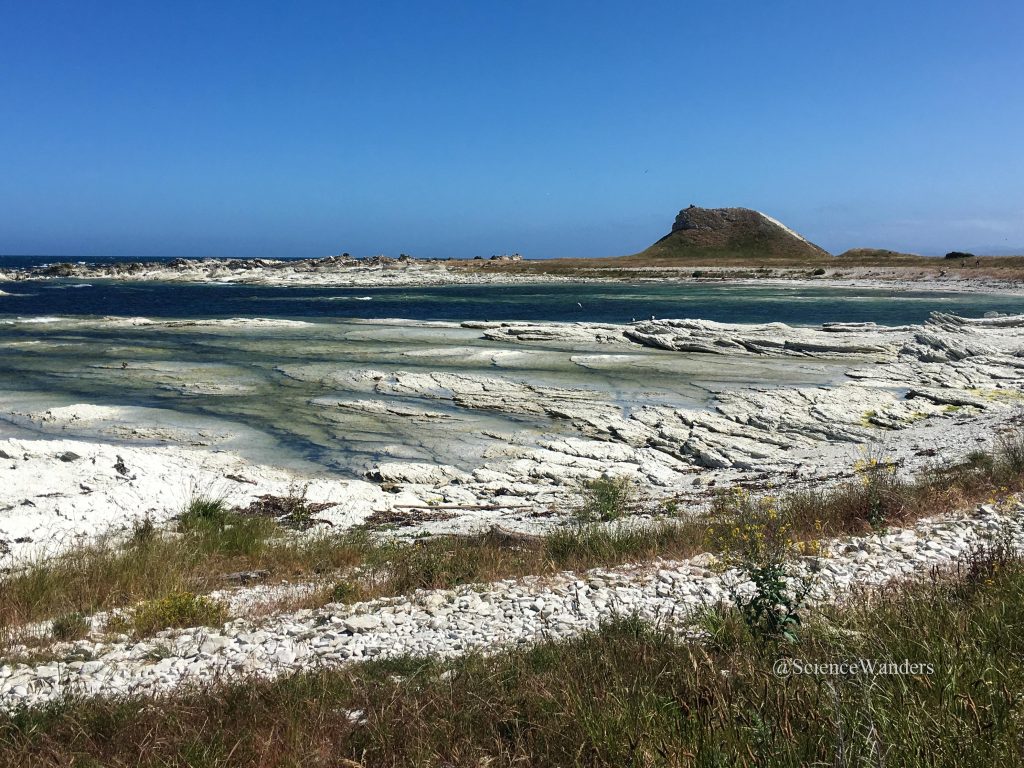 Spent another night in Kaikoura at The White Morph
Continue on to days 9 and 10 of this New Zealand road trip itinerary