Not to be outdone, Day 3 started off with another double rainbow, arching itself over the Talisker Distillery – until recently the only distillery on the Isle of Skye. After stocking up on whiskey to take back home, we drove on to another scientific fairytale: the Old Man of Storr.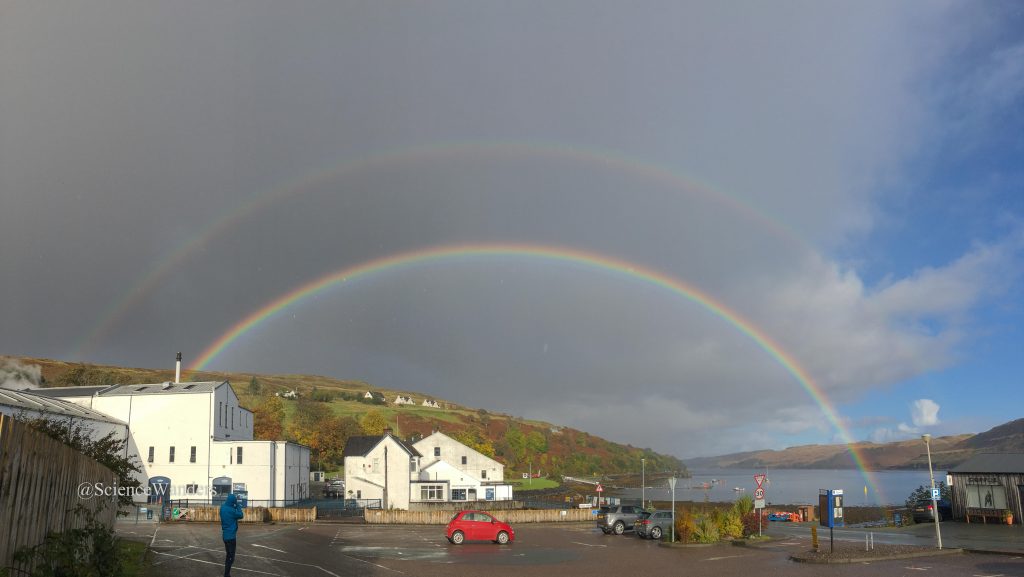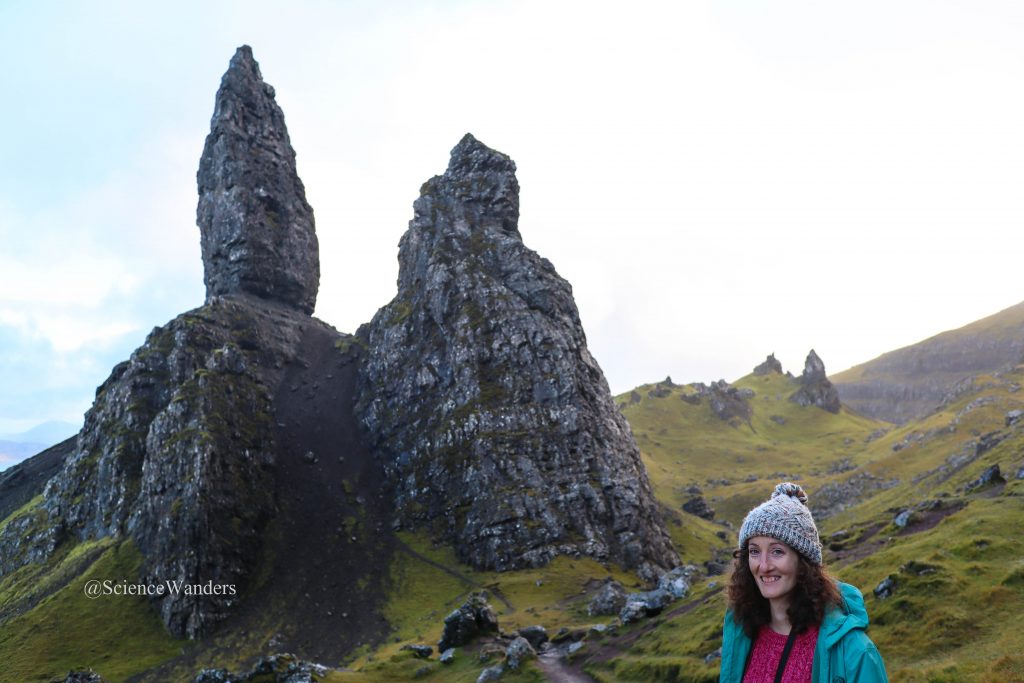 Legend has it that the Storr is the final resting place of an ancient giant – what we see today is his thumb poking up from the earth. The no-less-magical science tale is that the Storr formed from ancient lava flows, followed by successive landslides, and eons of weathering by ice and water. But the ground here is still moving, so who knows maybe it will slide a bit more to reveal the rest of a giant one day.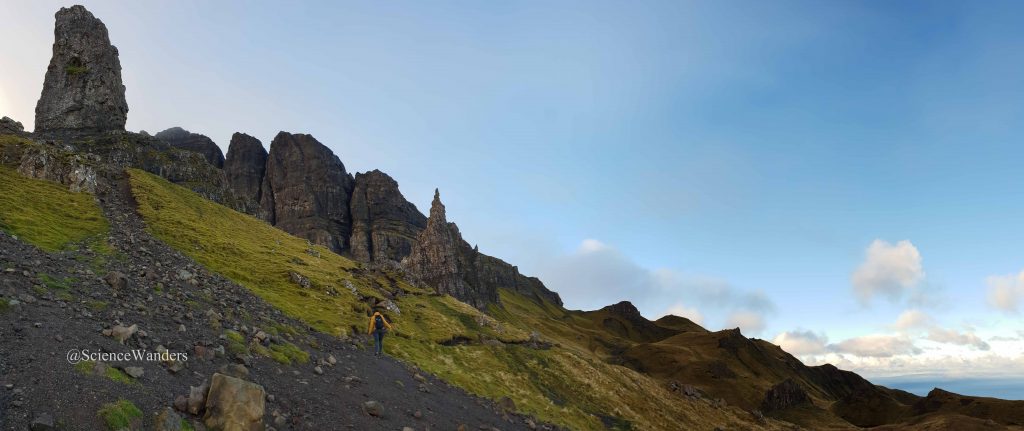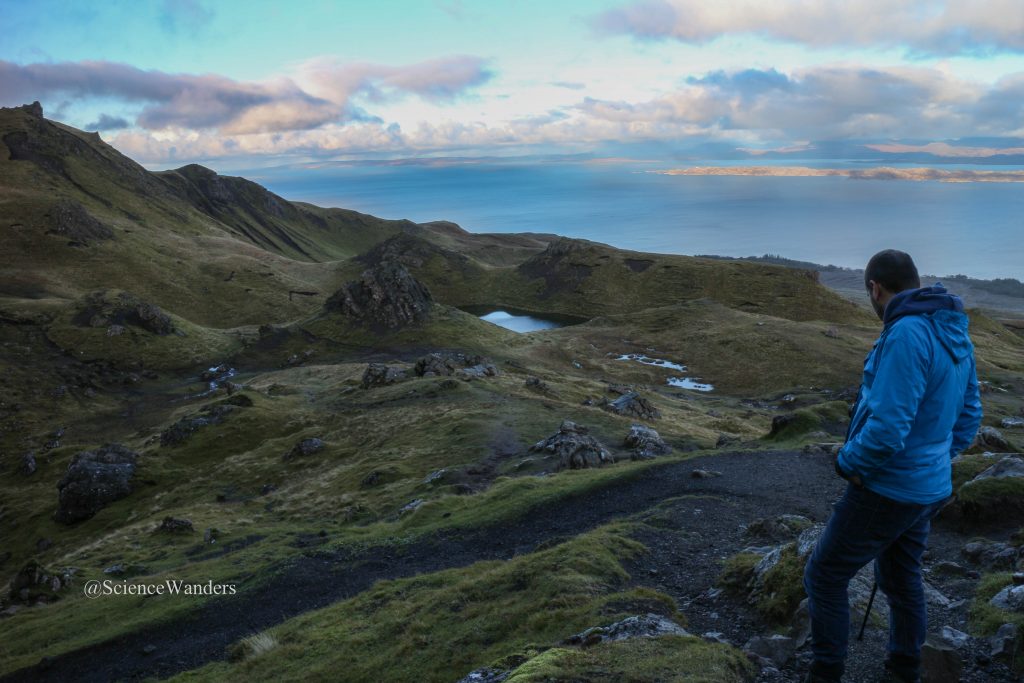 Lots of lichen and moss also call this place home, and their splatterings of green and white perfectly offset the black and grey rock. The higher we climbed, the more otherworldly the Storr became, and we only tore ourselves away when the sun began to set. But obviously not before seeing another rainbow in the distance.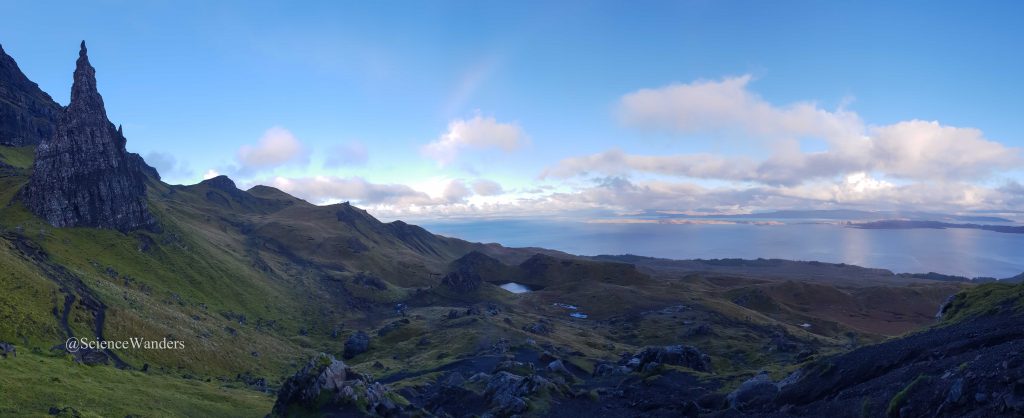 As we drove away, I couldn't help wondering if we got ridiculously lucky with rainbows or whether Skye has been magically blessed with a rainbow-prone climate. And surprisingly it's the latter! I contacted Martyn at Skye Weather, who explained that both rainbows and double rainbows are very common in Skye, especially in Autumn thanks to fast-moving, changeable weather.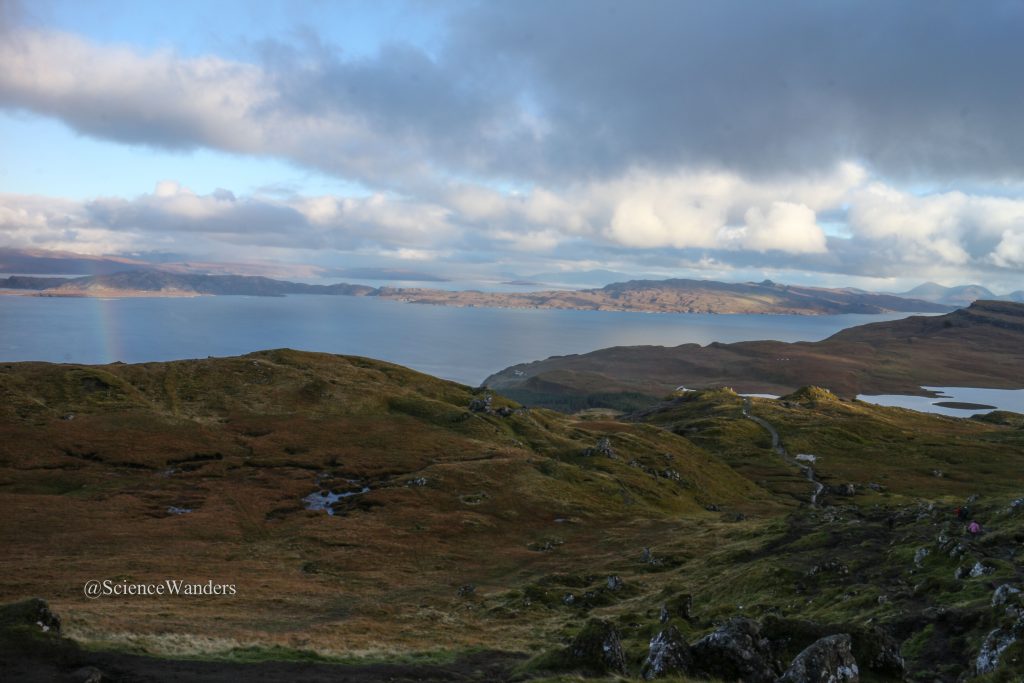 As Martyn explained, "Skye's prevailing weather comes from the south-west or west and is driven by the Atlantic. During Autumn, we see low pressure systems track fairly close to our shores and as they pull away they drag in showery conditions from the west. Quite often these showers are blown in a strong westerly wind, so the weather is moving quite quickly. With bright, sunny conditions between these fast moving showers we see plenty of rainbows."
Turns out Skye is the pot of gold at the end of the rainbow, and my soul stood no chance in resisting entwinement. Would yours?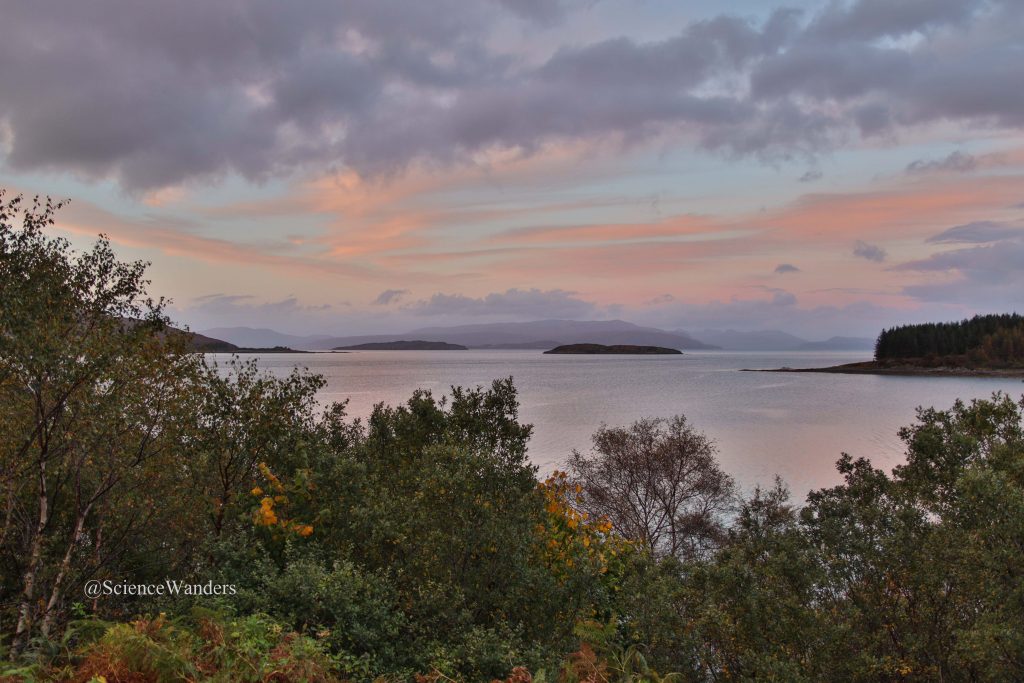 Top tips for visiting Skye:
Skye is one of the most beautifully characterful places I've visited so far, so plan to stay here as long as you can. Three days were enough to get a taster, but there is so much more that can be seen. I've mapped the locations of the places we visited below. Sligachan was an awesome base for this itinerary, and would be for most other sites on the island. I stayed at Hotel Sligachan, a lovely place which I can highly recommend. Other hotels on the island are also mapped below.
Although Skye is pretty from the roadside, plan to get out and hike to see its true beauty if you can. If planning a hike though, check how tough it's supposed to be, how long it should take, and realistically assess if you're up to it. Walk Highlands is great to help with this, and I used it to assess my own hikes before starting out. Take hiking boots, and wear layers and waterproof clothing. Expect highly changeable weather.
For more on my travels around Scotland, click here or follow me on social media (@sciencewanders)