The Fairy Pools were a much easier but no less magical stroll the following day, on the opposite side of the Cuillin in Glen Brittle. The mountains generously hid behind mist for most of the time, allowing the pools to take center stage.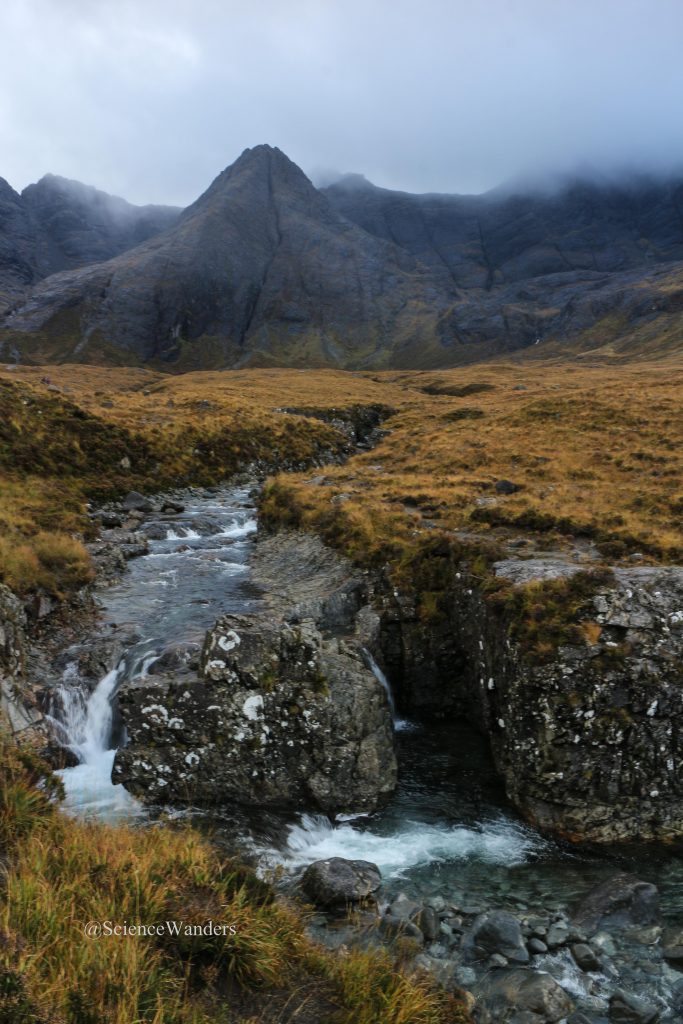 It's easy to see where the name Fairy Pools comes from – the pools remain hidden until you're directly upon them, and surrounding each one are nooks and crannies which could easily house little people. Everything is on a diminutive scale, with each pool falling into the other through mini waterfalls and tiny streams, all ultimately fed from the Black Cuillin.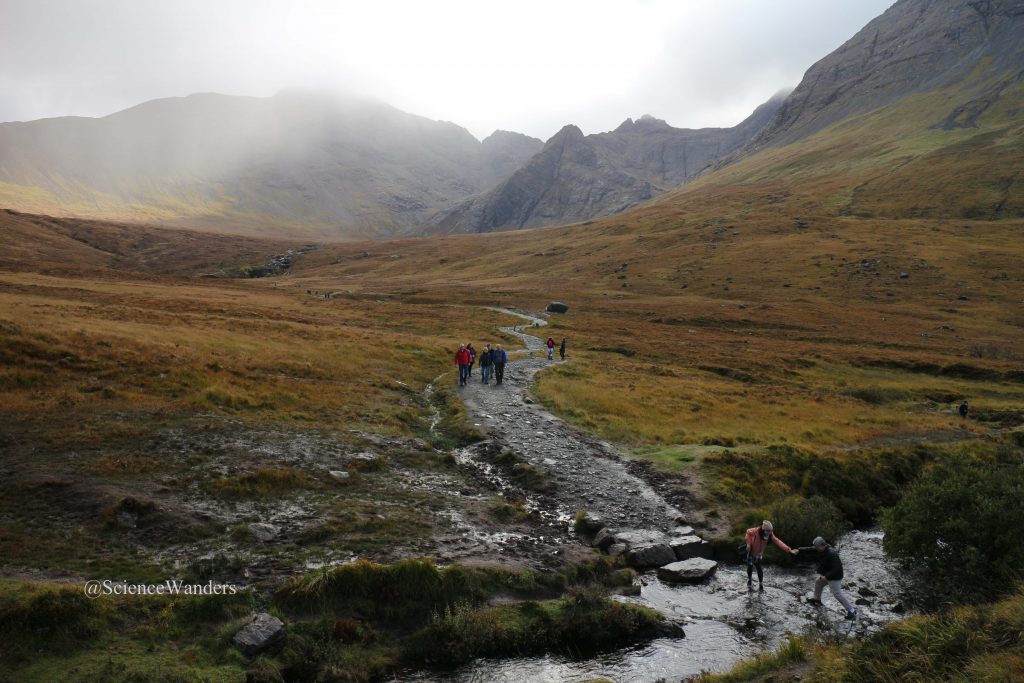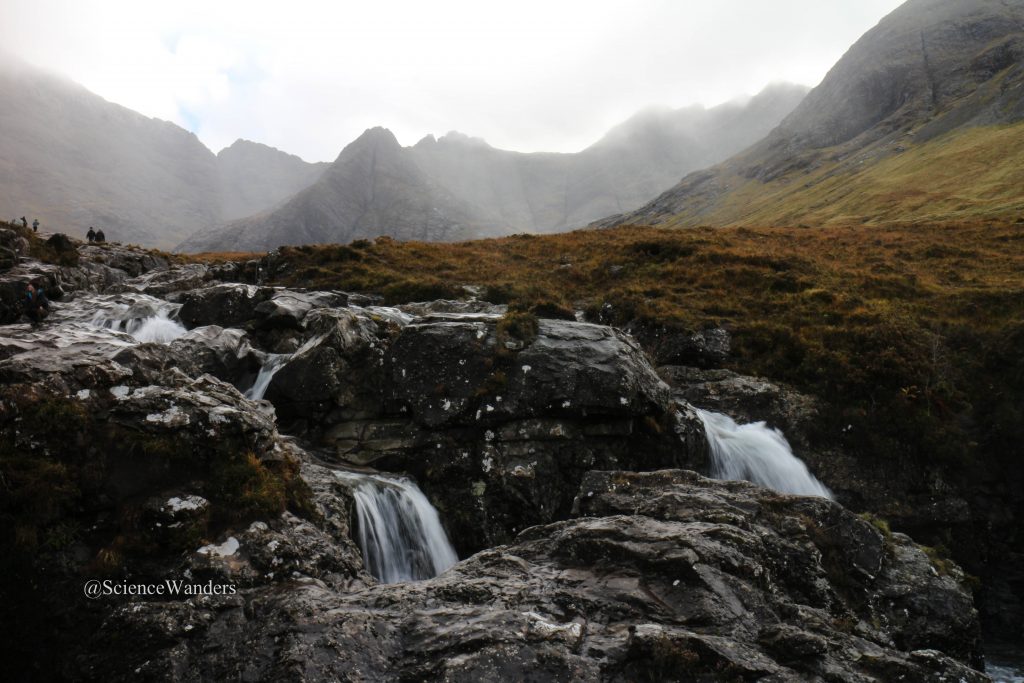 There might have been some fairy dust in the air as, when we turned to leave, a double rainbow was patiently waiting to be found.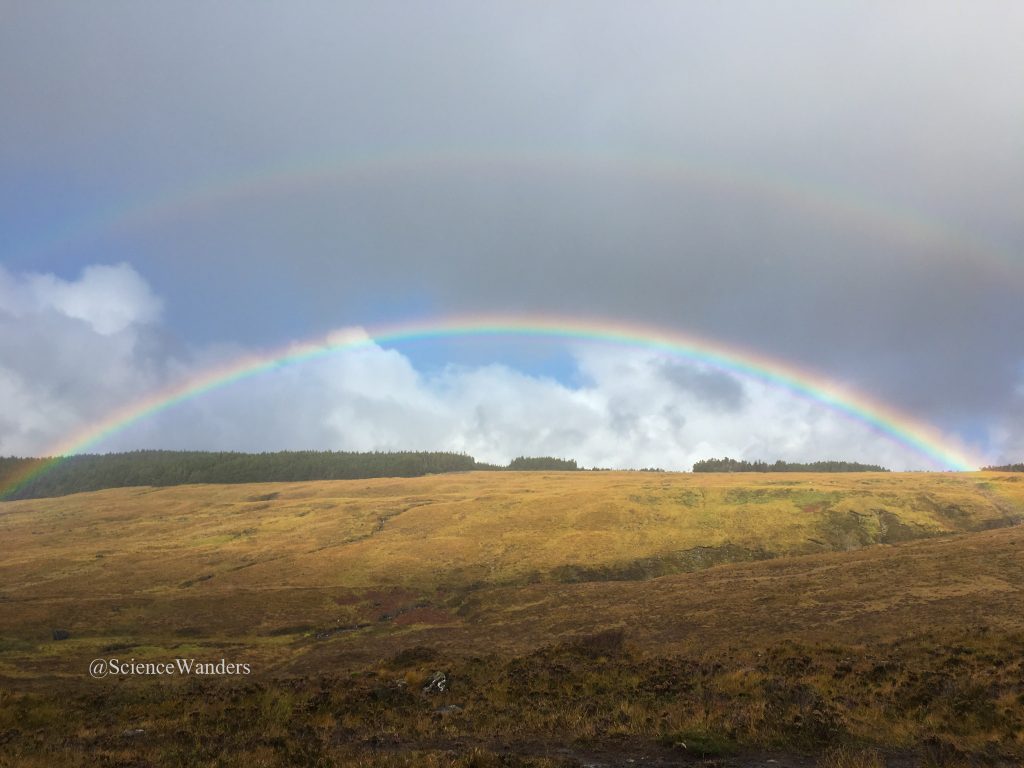 We continued on to Portree, which is the picturesque capital of the Isle of Skye. Portree started life as a fishing village and still has the rustic harbour look, with the added bonus of cosy cafes, restaurants, and bookshops. We ate at Café Arriba, where both the food and atmosphere were brilliant, and as we came back out onto the street, we were greeted by yet another double!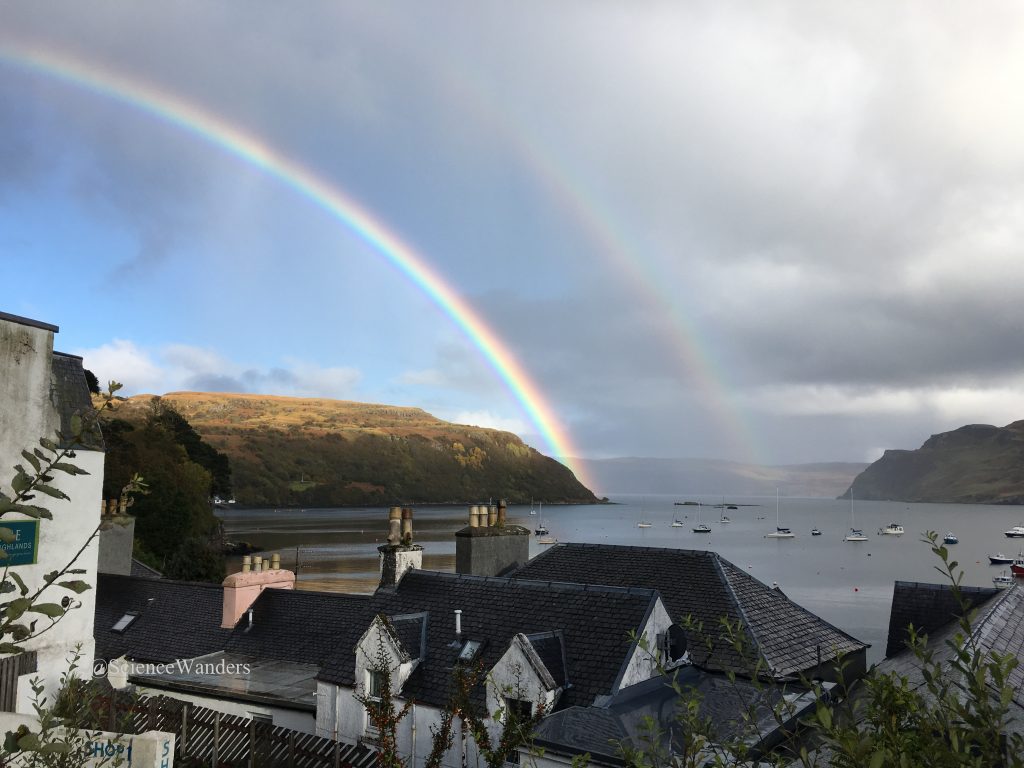 Next Page, Day three: Talisker Distillery and the Old Man of Storr