Heimaey is off the typical tourist track in Iceland, but well worth the detour. It's an island that forms part of Vestmannaeyjar (the Westman Islands), about an hour ferry ride off the mainland.  The island is only 13.4km² so its main sights can be easily seen in a day, which makes it a perfect spot to visit as part of an Icelandic road trip. It does have quite a concentration of sights though, so if you can budget more time, even better!
If you're here between May and August,  start your day by visiting Heimaey's puffins. In Storhofdi, at the Southernmost edge of the island, a bird watching shelter has been conveniently built just beneath the puffins' nesting grounds – making Heimaey probably the easiest place to spot puffins in the whole of Iceland.  (Those after a more immersive, less tame experience should consider Latrabjarg, in the Westfjords.) 
Kick back in the shelter, and watch puffins dash in and out to feed their young with beaks full of fish. They might look all cute and waddly on the ground, but in the air they flap their wings up to 400 beats per minute, reaching speeds over 80km/hour.  They're also a fishing force to be reckoned with – a puffin's average haul is ten fish per flight, as spines within their beak allow them to hold onto fish whilst opening their mouths underwater to capture more.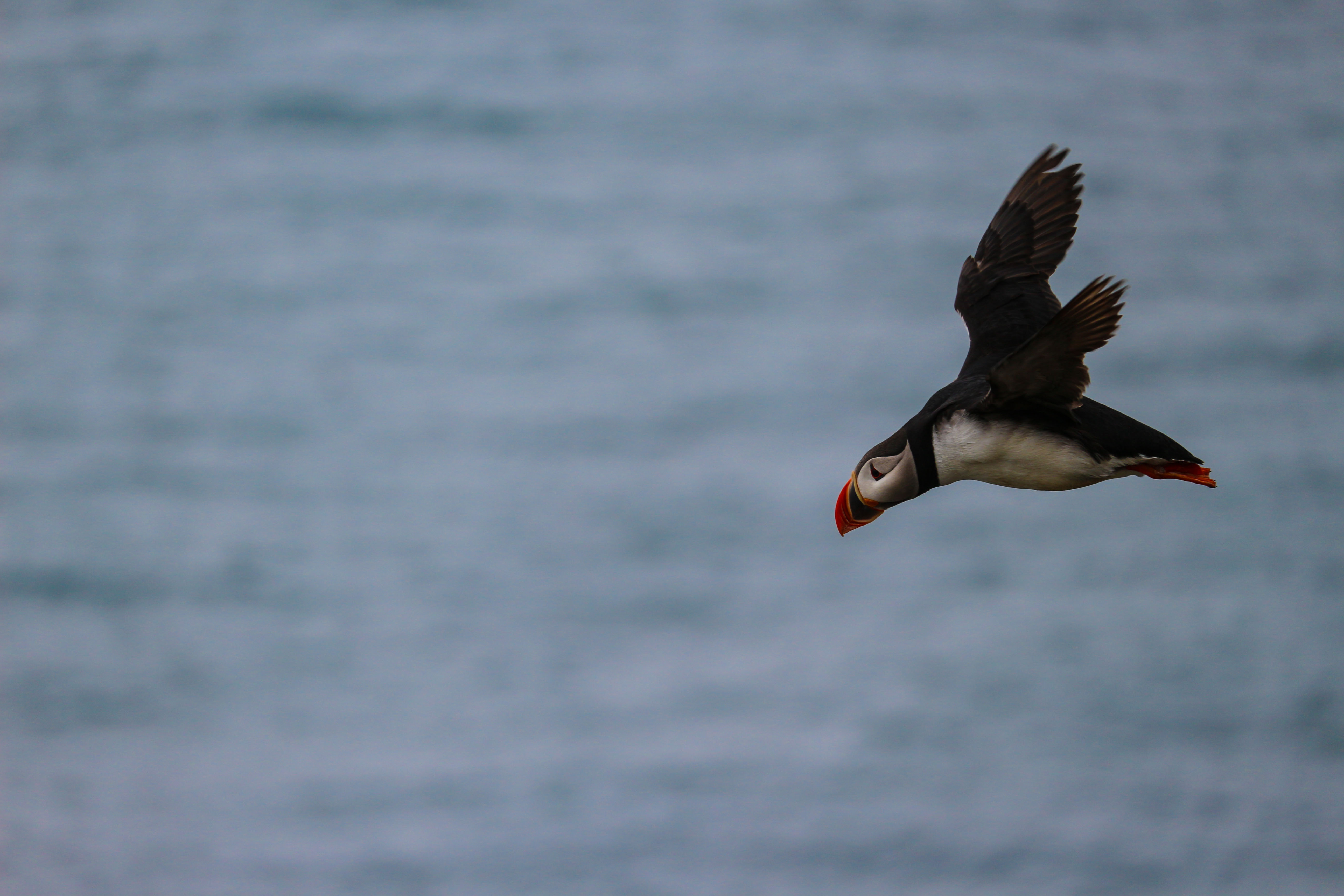 Beyond the bird watching shelter, an easy hiking path trails along the cliff edge, and weaves around numerous sheep that also call the cliffs home.