Continue on to a different volcanic experience – hiking the volcano Eldfell. Eldfell erupted in 1973, and the ground here is still steaming hot. I wouldn't have noticed this if rain hadn't poured down just as I reached the top (as it has a tendency to do in Iceland) and I found myself unexpectedly surrounded by steam rising all around me.  I didn't manage to capture this on camera very well, but the photo below gives a vague idea. If it doesn't rain whilst you're there, touch the ground and feel the heat. Traditionally, residents of Heimaey bake bread here, by digging shallow holes into the volcano's surface and burying their bread inside.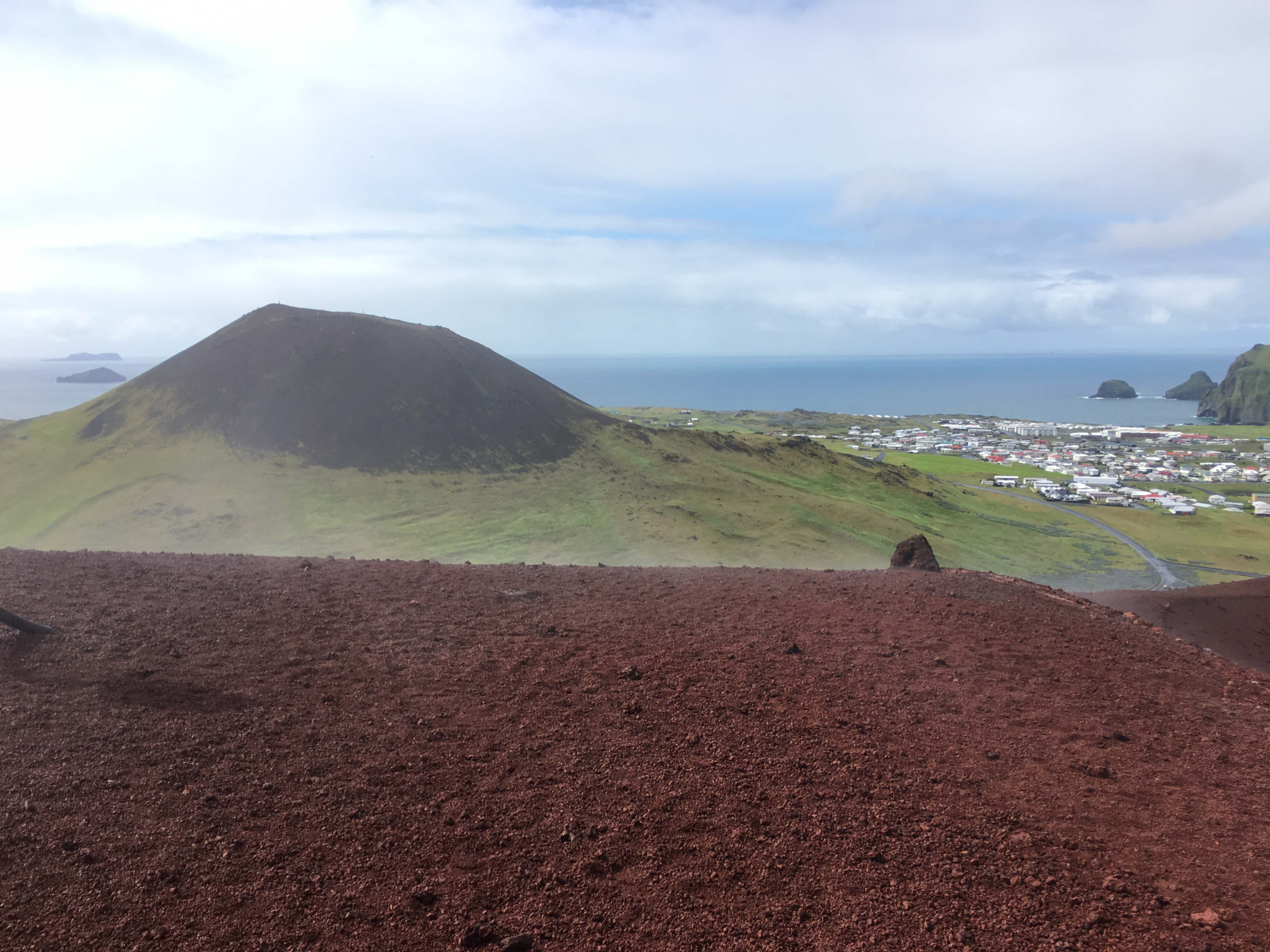 What you'll definitely be able to see from the top of Eldfell is the new land that the volcanic eruption produced, which currently looks like an apocalyptic wasteland. Though Iceland's ubiquitous Lupins have already started to colonise it!  A hiking pathway leads into the volcano's crater, where the colours of the volcano really start to pop – lots of sulfurous yellows and iron reds, and volcano bombs dot the hillside.  In fact this is a great place to visit for those who can't afford to go inside Thrihnukagigur volcano,  as Eldfell is like the open air version of this experience.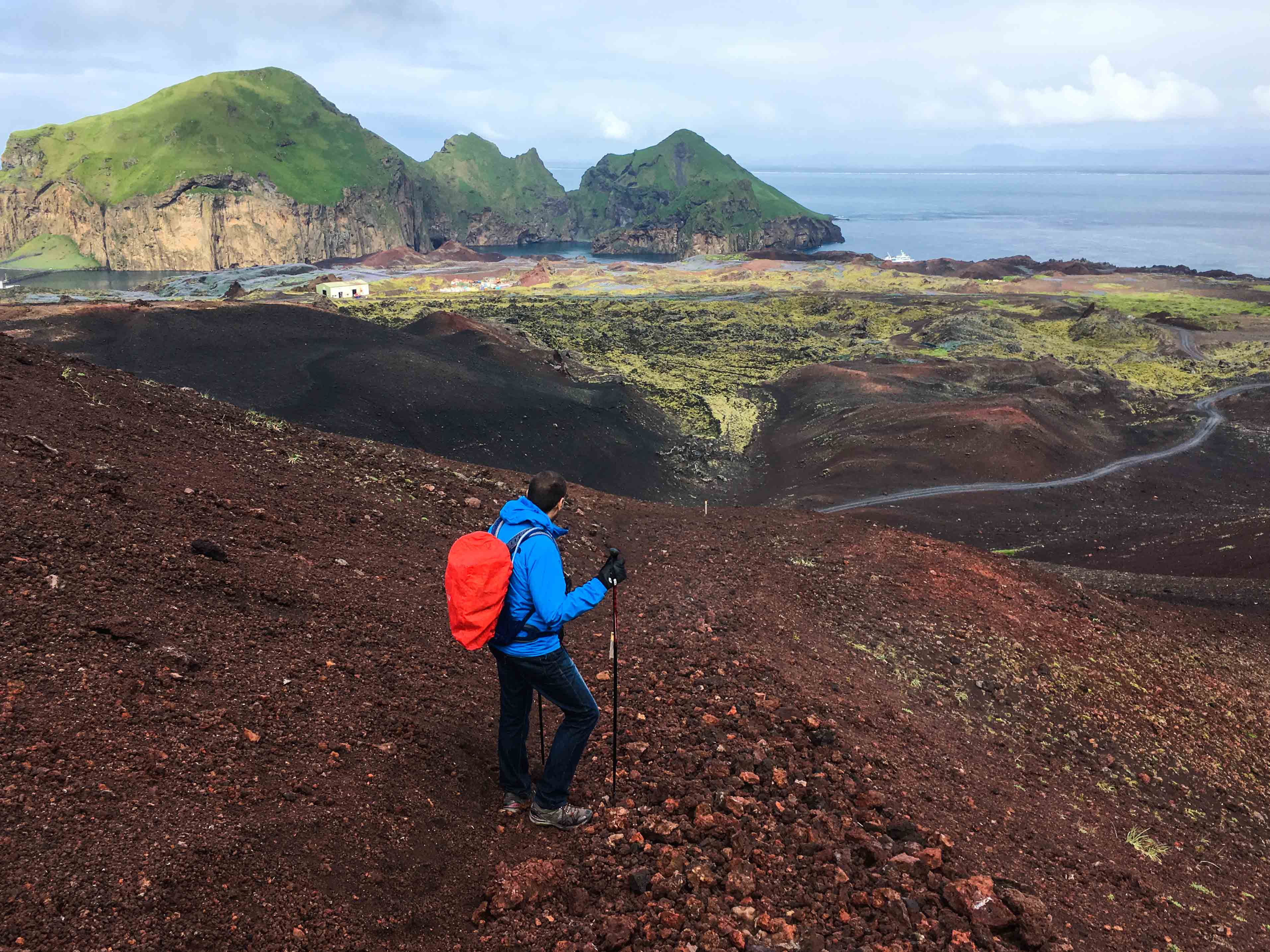 Hiking down through the crater will get you back to the base of Eldfell and into the centre of Heimaey. From here it's just a short trip to the port to catch a ferry back to the mainland. As you wait for the ferry, feast your eye on the various fishing boats that dot the marina and the numerous bird species that call this island home. As I write this, I can still hear the soft chink of the boats, the lapping of the ocean, and the gulls crying overhead.
Top tips 
Dress in waterproof layers! This applies when visiting the whole of Iceland, but in Heimaey brightness and sogginess seemed to alternate with the blink of an eye.
If you're planning to hike Eldfell, take hiking poles. They won't help much going up, as they'll sink into the ash, but they're brilliant for balancing on the trek down the crater.
Although this is a day plan, spend at least one night in Heimaey, so you're not at the mercy of ferry timetables and schizophrenic weather. I slept at  Guesthouse Hamar and can thoroughly recommend it – comfy beds, beautiful views of the volcano, and the hotel staff were super helpful.
All the spots I've mentioned are mapped below: