I'm lying face down on soily ground, balancing my weight precariously on a hollowed out cliff edge. Not an ideal situation considering I'm afraid of heights. Yet I continue to wriggle my way forward until I'm leaning over the edge. For just beyond stand three absolutely gorgeous puffins, and there's no such thing as close enough.
I'm in Latrabjarg and not alone in my grass-hugging stance. Dotted about the cliff edge, other visitors have adopted the same puffin position. It's a necessity – the cliff is dizzyingly steep, and the ground is unstable as the puffins dig their burrows into the cliff hollowing it out. Hundreds of thousands of puffins nest here, so there's a lot of hollowing going on!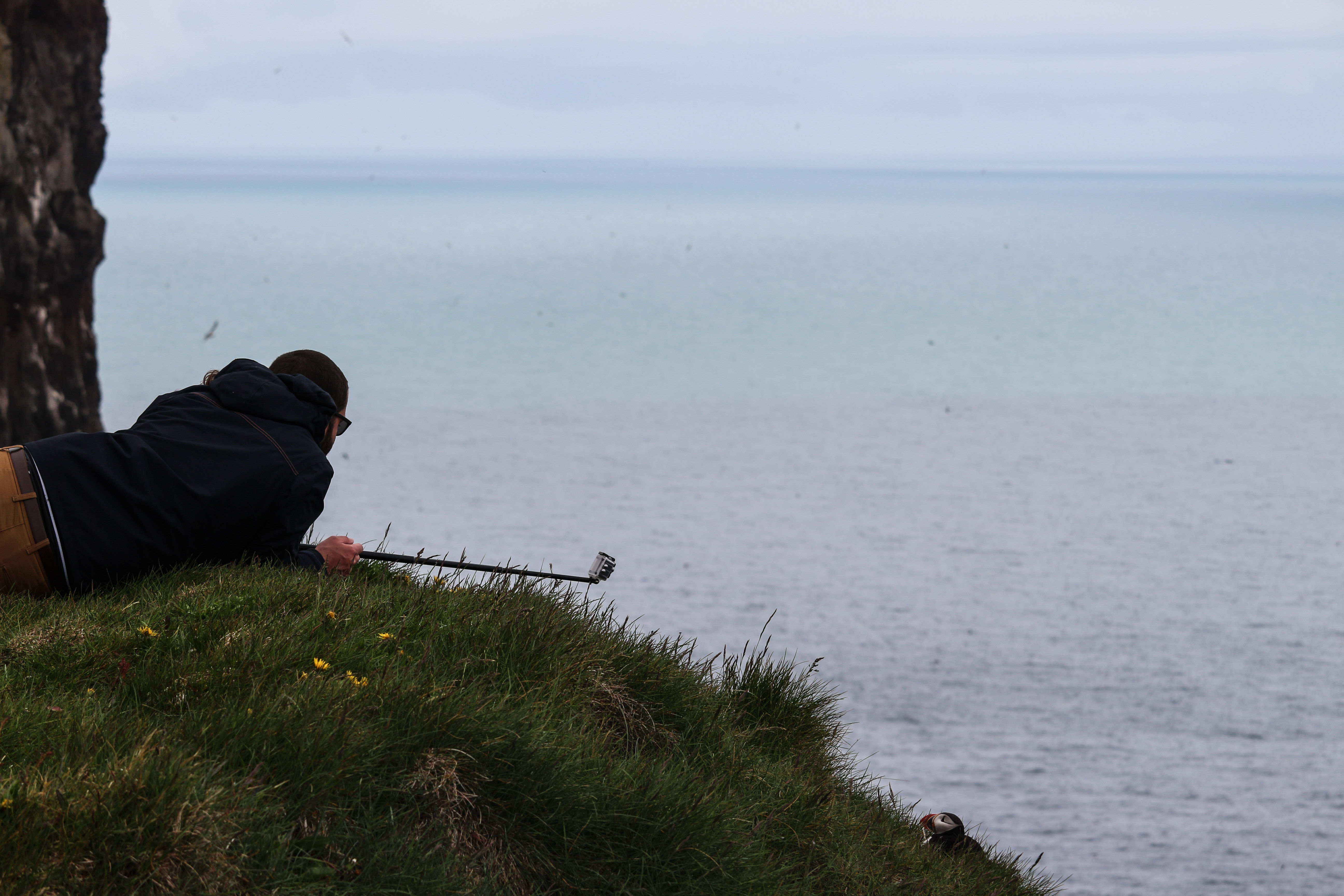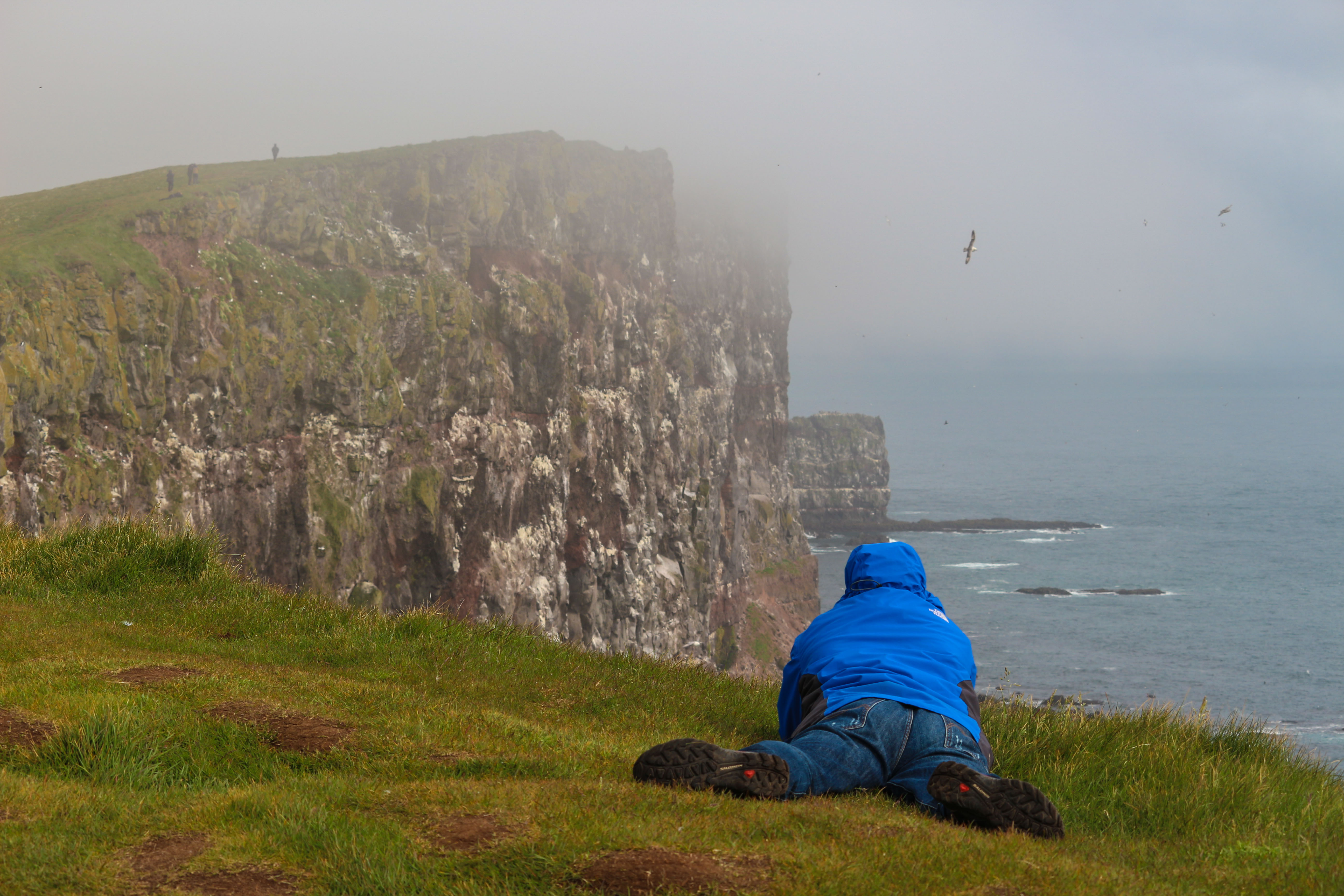 The puffins are in good company. Latrabjarg is a birdwatcher's dream, hosting millions of birds including northern gannets, guillemots, auks, and razorbills. The cliffs are not easy to get to as Latrabjarg is in Iceland's remote westfjords and requires hours of jolting about on by far the harshest dirt roads I've ever driven on. These zigzag up and down the Westfjord's mountains, their edges unmarked by barriers, making it seem quite easy to jolt right over the edge. But for someone who wants to get up close and personal with puffins, the drive is definitely worth it. There are also some beautiful sights to see along the way.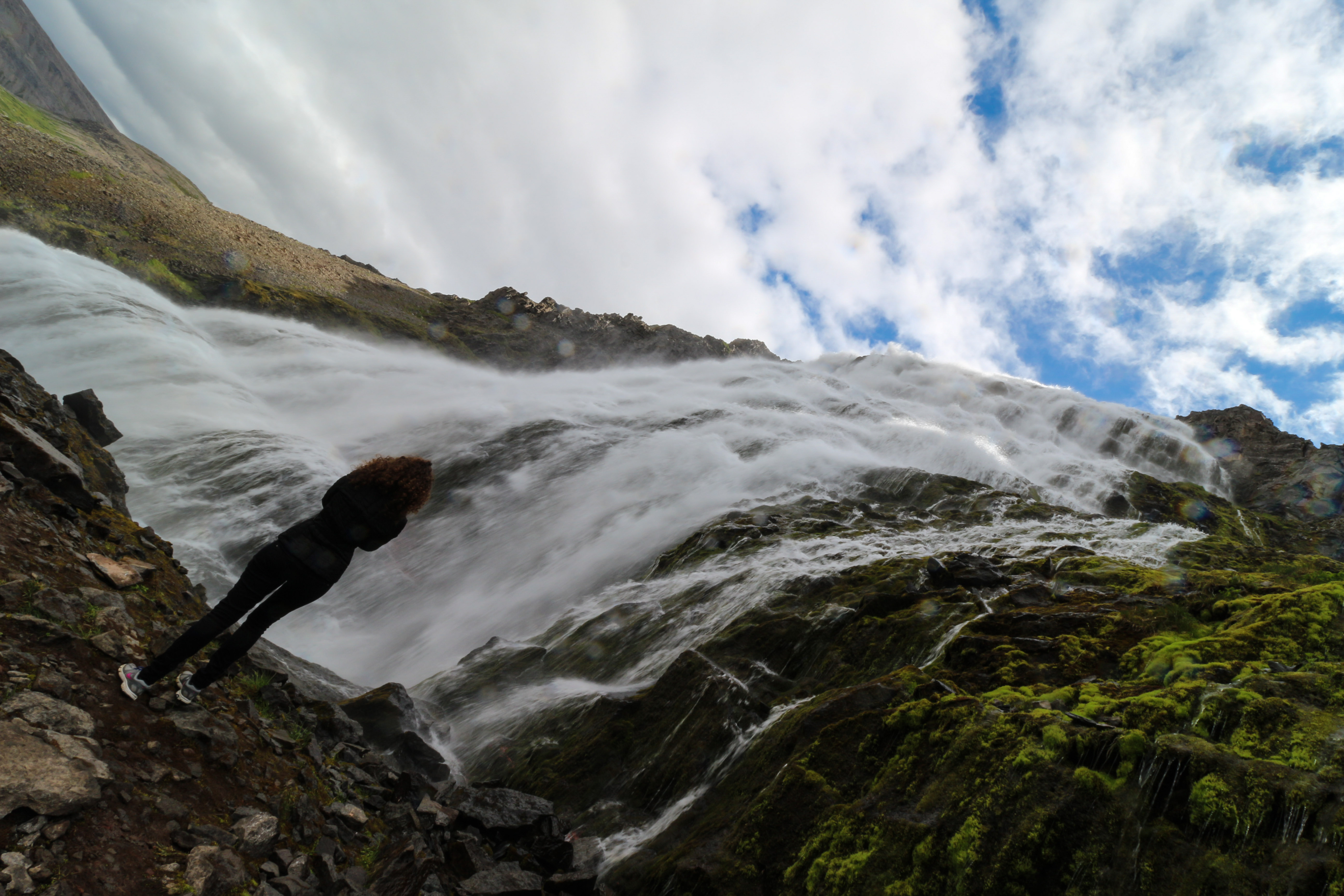 Puffins nest in Latrabjarg between May and July, spending the rest of their lives at sea.  Visit any time in these months, assume the puffin position, and you're virtually guaranteed to see them. They'll be in greatest numbers either early in the morning or early evening, as during the day puffins go fishing at sea.  Both sexes fly out, as puffin parents share the parenting load. The female hatches a single chick per breeding season, and the parents take turns to incubate their egg or feed the chick once it hatches. However, the numbers at Latrabjarg are so great that the cliffs are never completely emptied of their puffins. I visited in the afternoon and still saw countless numbers waddling on the cliffs, flying overhead and just chilling, enjoying the view.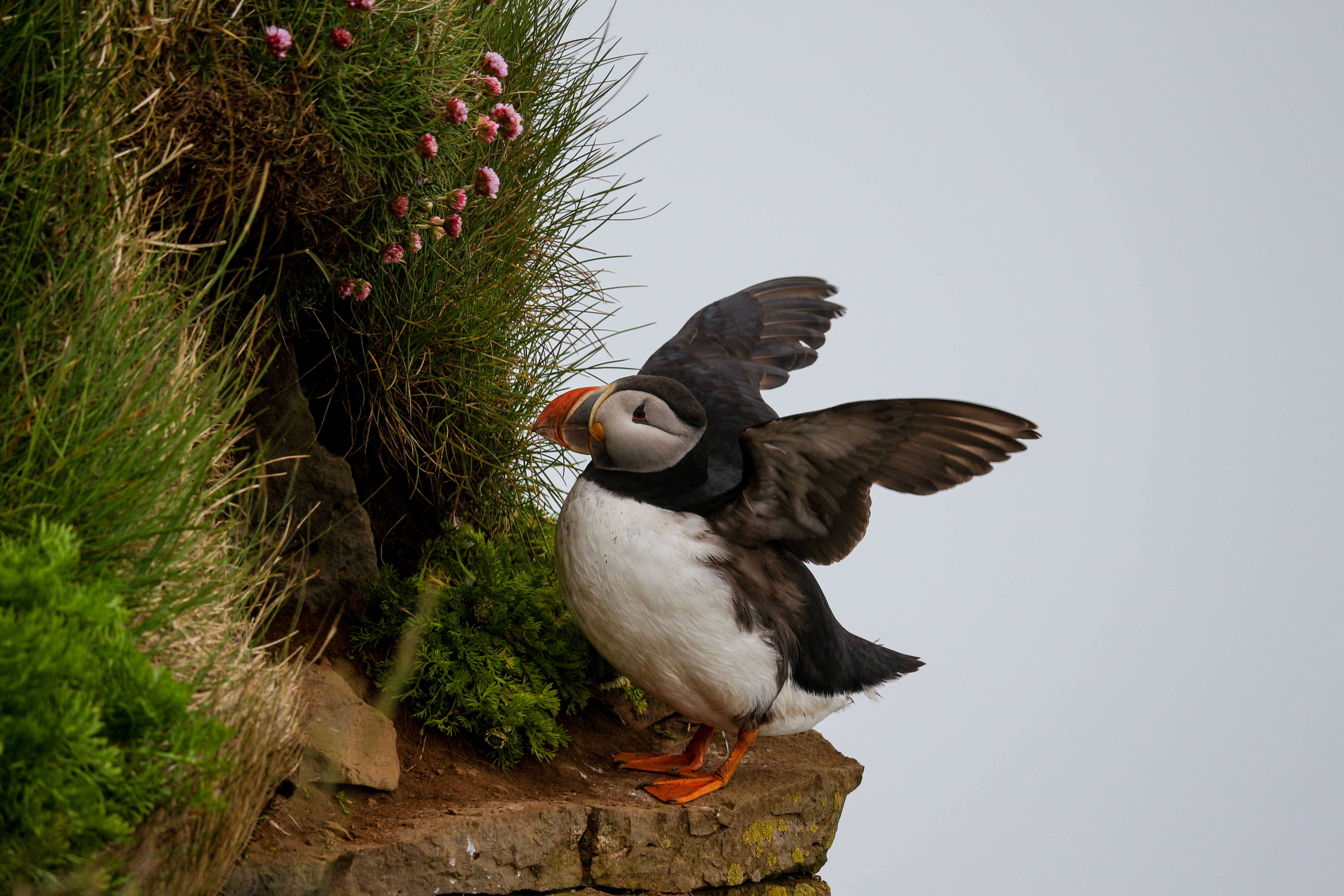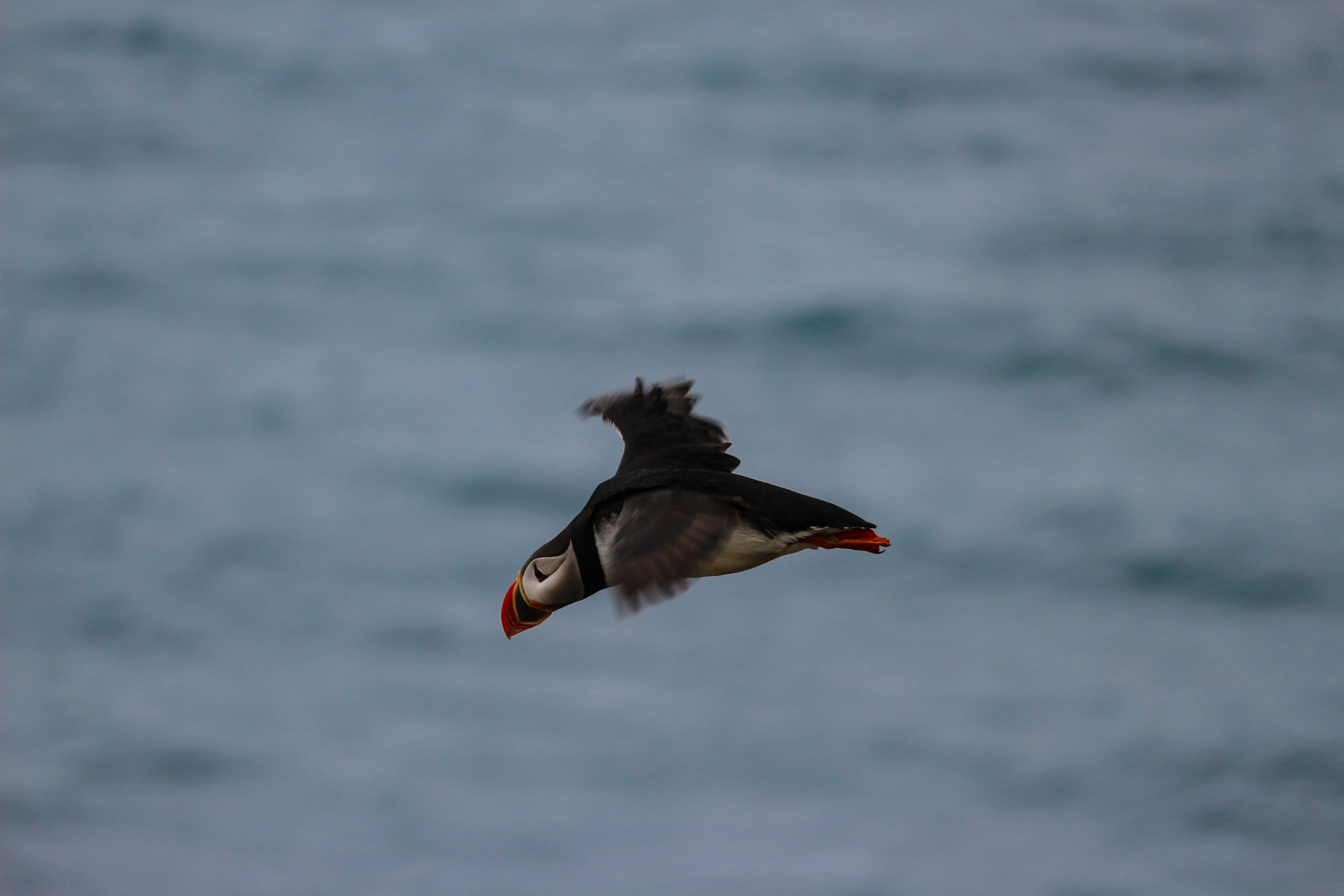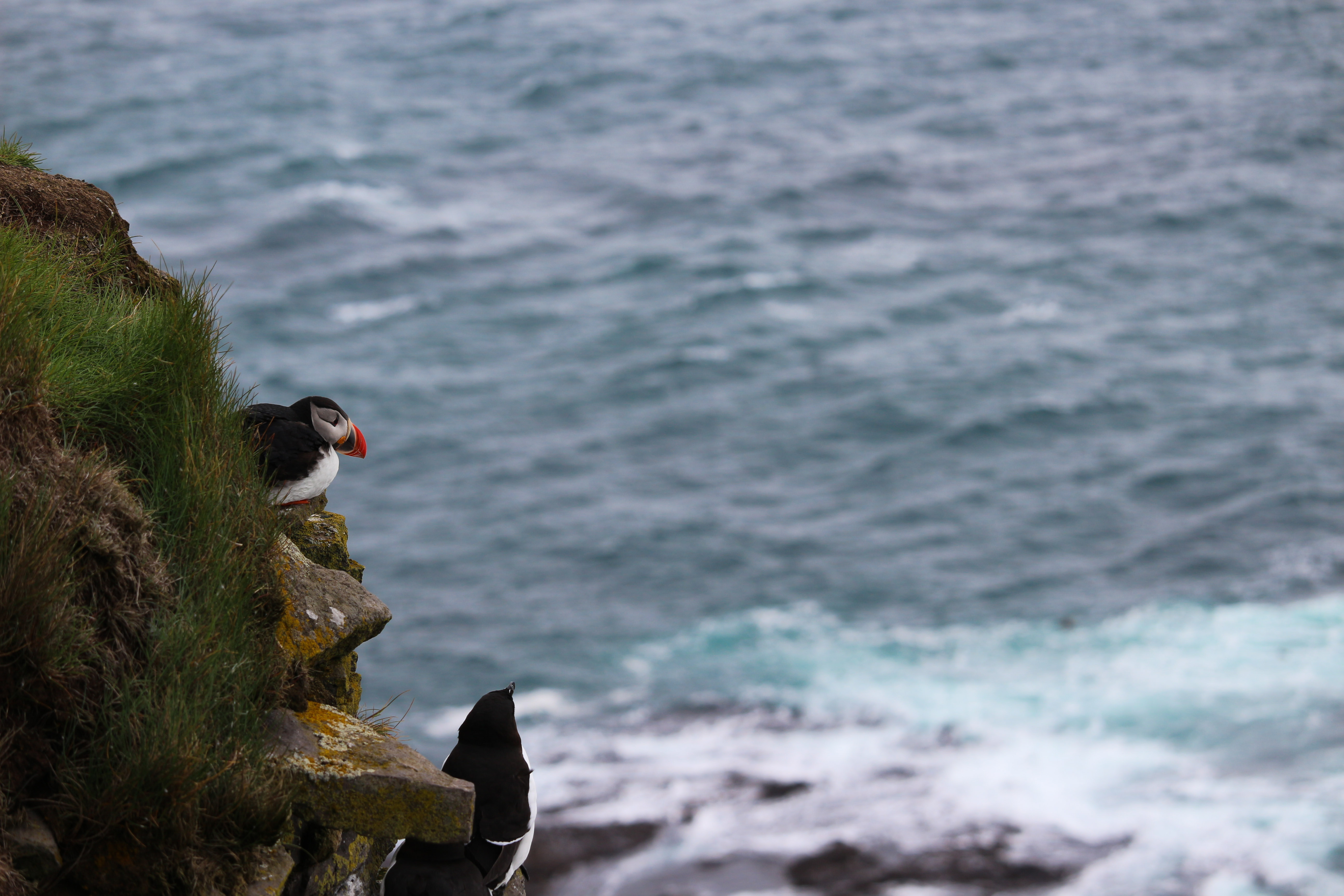 If the drive sounds too daunting, you can take heart in the fact that Latrabjarg isn't the only place in Iceland that puffins call home. Iceland is home to most of the world's puffins after all – about 10 million individuals! Heimaey's cliffs are similarly filled, and is much tamer to reach. (Watch this space for more on Heimaey). The experience at Latrabjarg though is incomparable.
Top tips:
Take your time wandering the cliffs, and aim for a few hours here. I sandwiched Latrabjarg between stays at two hotels to maximise my time, and can highly recommend both. Stay in Fosshotel in Patreksfjörður for a cosy Icelandic village experience. Stay in Hotel Sandafell in Thingeyri to feel like you have Iceland all to yourself. When we checked into our hotel we were the only guests, and at times it felt like we were the only ones in the village! I've marked the routes from each hotel in the maps below.
Take warm, waterproof clothing you don't mind getting dirty, binoculars or a good zoom camera. You'll be able to get so close to the puffins that you won't need the binoculars/zoom camera, but they're great for spotting puffins that are further away and out at sea. They're also great for spotting seals along the route (Latrabjarg literally translates into "seal breeding ground cliff").
Fill your car's tank to the brim before you leave as there are no petrol stations nearby and the drive is long. A spare tyre might also come in handy along the deserted potholed roads – I didn't have one, but at times I wished I did!
Likewise, there are barely any eateries along the route and none at the cliffs, so its best to pack a picnic.