Mont-Saint-Michel can be seen rising out of the sea from miles away – a Gothic apparition, pulling visitors off the highway to a time gone by.
The mount has been beckoning pilgrims since the 8th century – calling them to cross a treacherous bay, with some of the fastest rising tides in the world. But times have become less romantic, and the abbey is now an easy stroll from the mainland.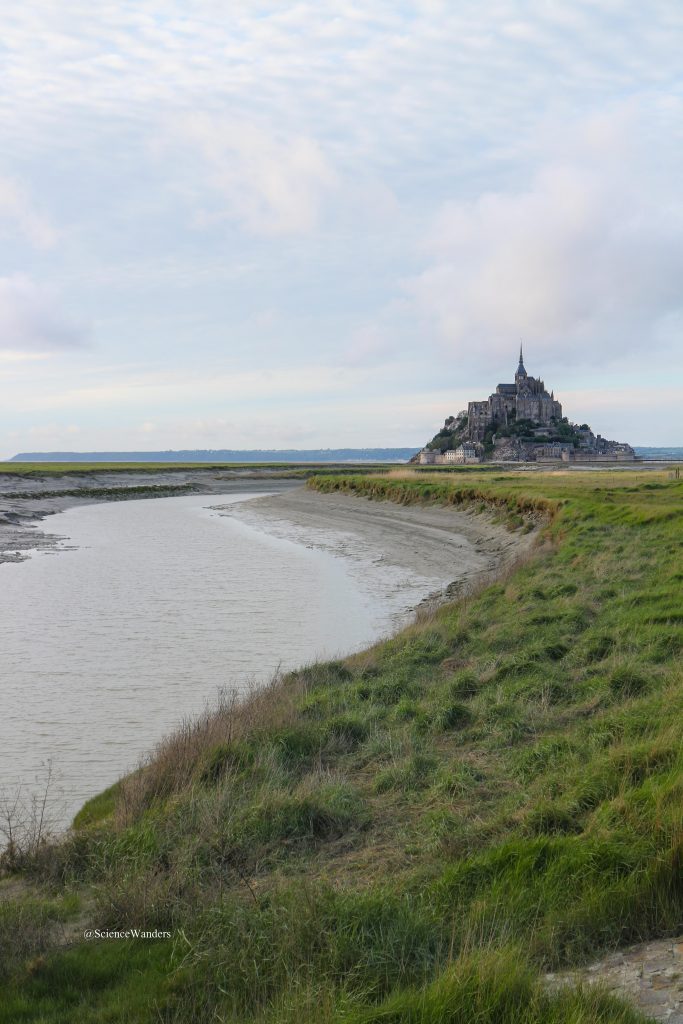 It's not only access that has changed over the years. Mont-Saint-Michel had humble beginnings, starting out as a tiny chapel on an inhospitable rock, built by a local bishop. This might seem a strange thing to do, but the devout bishop believed that St. Michael appeared to him in a vision and asked for a church right there.
Due to constant pilgrimage to the site, the first abbey was then built in the 10th century, and continued to be developed further over time, together with its surrounding village. Fires, collapses and changes in use contributed, and the result is a beautiful mishmash of architecture and design which has built up over more than a thousand years. (Fans of the TV series Vikings may be interested to know that Rollo was one of its main financiers.)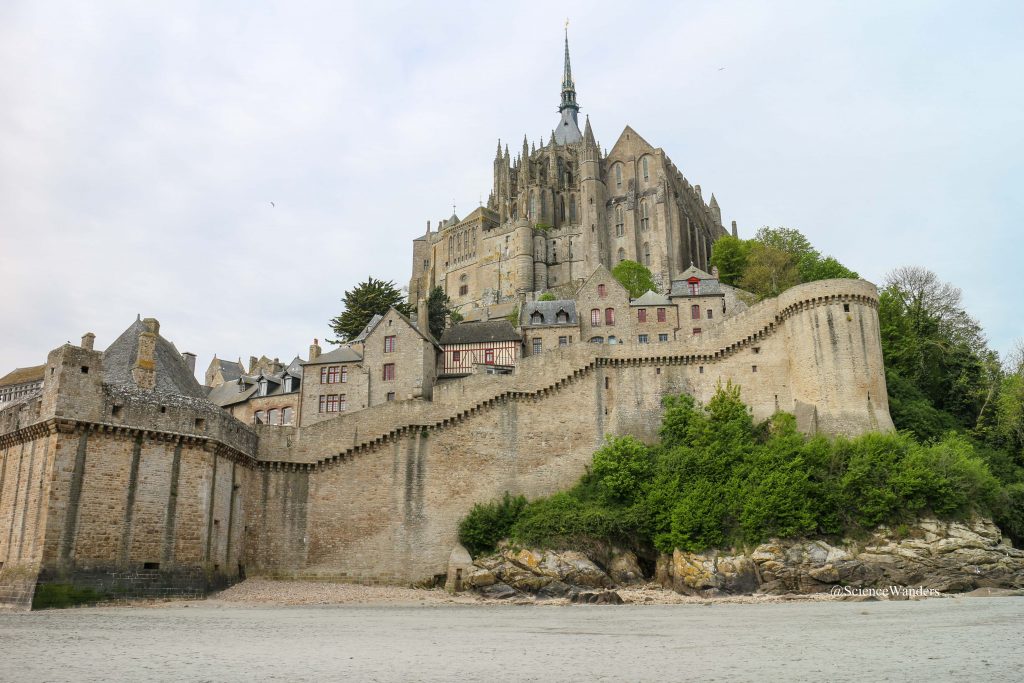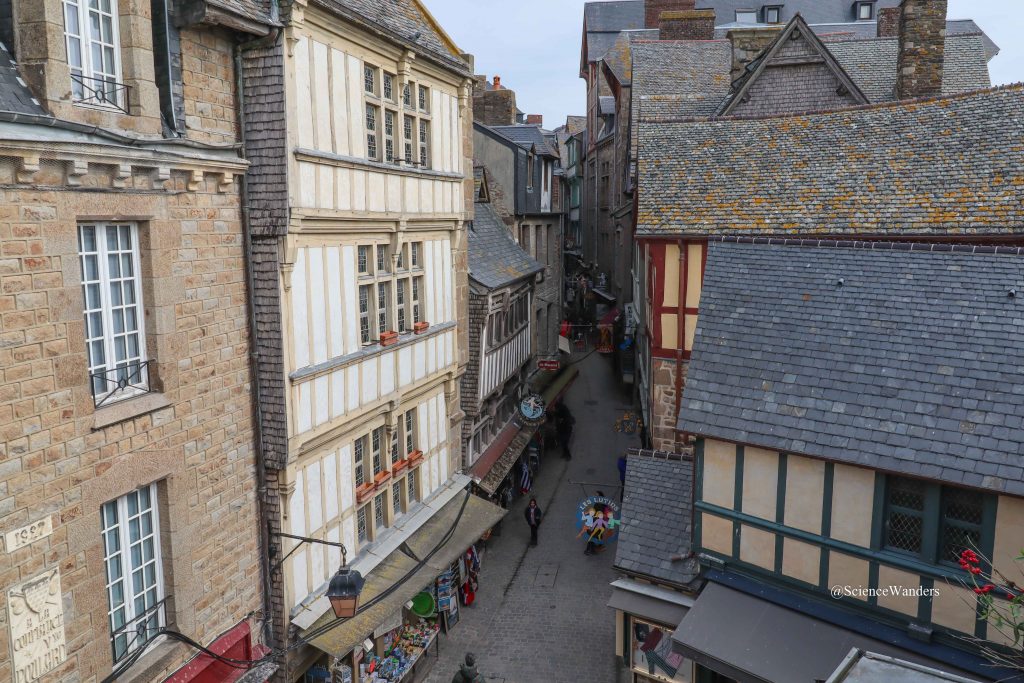 Unfortunately, the site's popularity also led to Mont-Saint-Michel slowly losing its island characteristics. In the past, pilgrims could easily drown attempting to cross to the island from the shore. But today Mont-Saint-Michel is surrounded by wide sandbanks and becomes an island only infrequently, at very high tides.
Factors that have contributed to this are: a causeway that was built to reach the island in the 19th century, a nearby dam built in the 20th, and continual land reclamation on the opposing shoreline. These blocked sand removal by the tides, leading to sand depositing and slowly building up over time on Saint Michel's coastal side. Natural tidal strength further exacerbated this – the tides are stronger coming in than going out of the bay, leaving more sand behind than they take with them. The sandbanks' effects are apparent if you try walk around the island as I did; the coastal side is bone dry in places, whereas the backside slowly becomes more squidgy and soggy.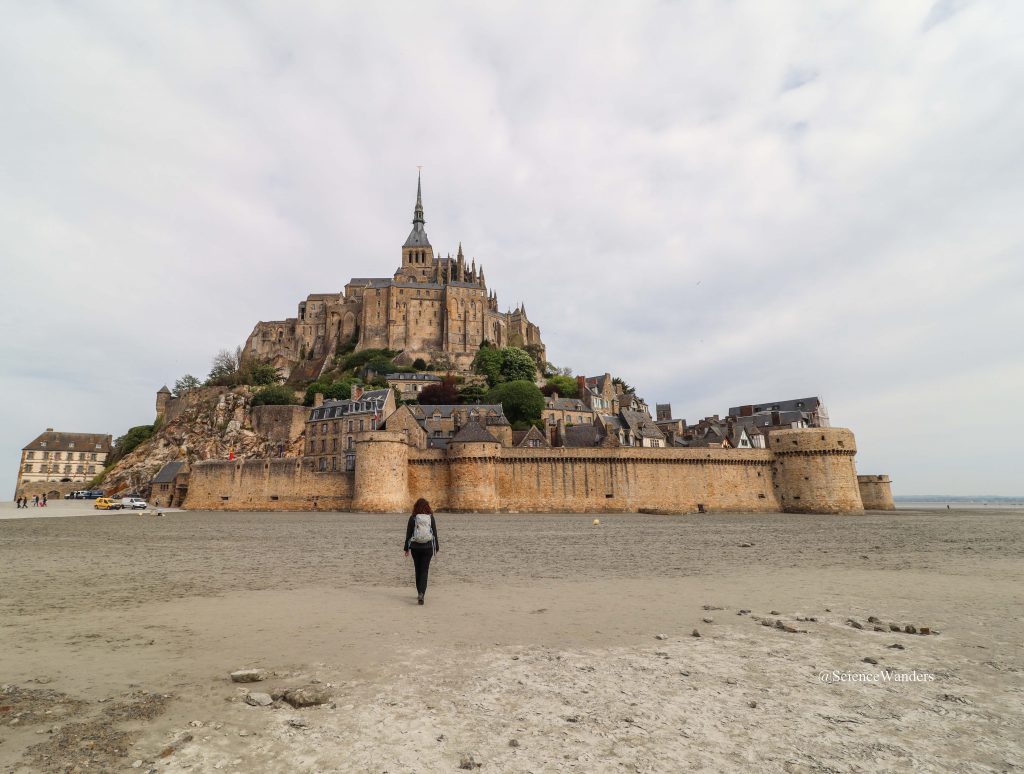 Thankfully measures were put in place, beginning in 2005, to reverse this sand accumulation and maintain Mont-Saint-Michel's character. The causeway was dismantled, and a new bridge and dam were built that allow the tides to wash sand away. Car parks close to the mount were also removed, and placed far back on the shoreline. Automobile access to the site is now only by shuttle, even for its 50 residents.
Without this project, Mont-Saint-Michel would have ended up landlocked within 30 years – centuries of history and romance lost within two. The effects are already being felt; the mount is expected to turn into an island about twenty times this year, when very high tides roll in.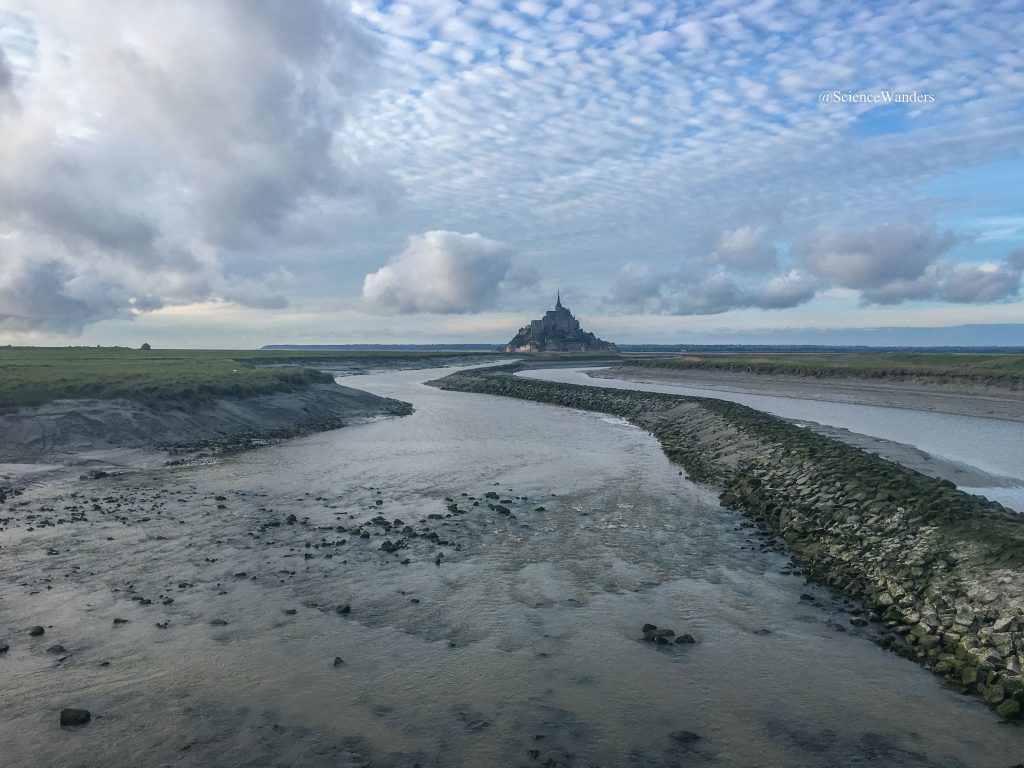 Whether surrounded by sea or sand, time-warping Mont-Saint-Michel stands as a sobering reminder of the butterfly effects of our actions. On a cheerier note, it also shows us that sometimes we can rewind the clock.
Top tips for visiting the site:
I stayed overnight here, in a hotel on the shoreline. I naively thought this would increase my chances of seeing Mont-Saint-Michel both as an island and at low tide. For the reasons explained above, this obviously didn't work out! An overnight stay, though, is still well worth it. Mont-Saint-Michel changes throughout the day – whilst I was there it was romantically misty in the morning, clear and dominant in the afternoon, twinkly gold at night, and ridiculously photogenic throughout. Hotels in the area are mapped below.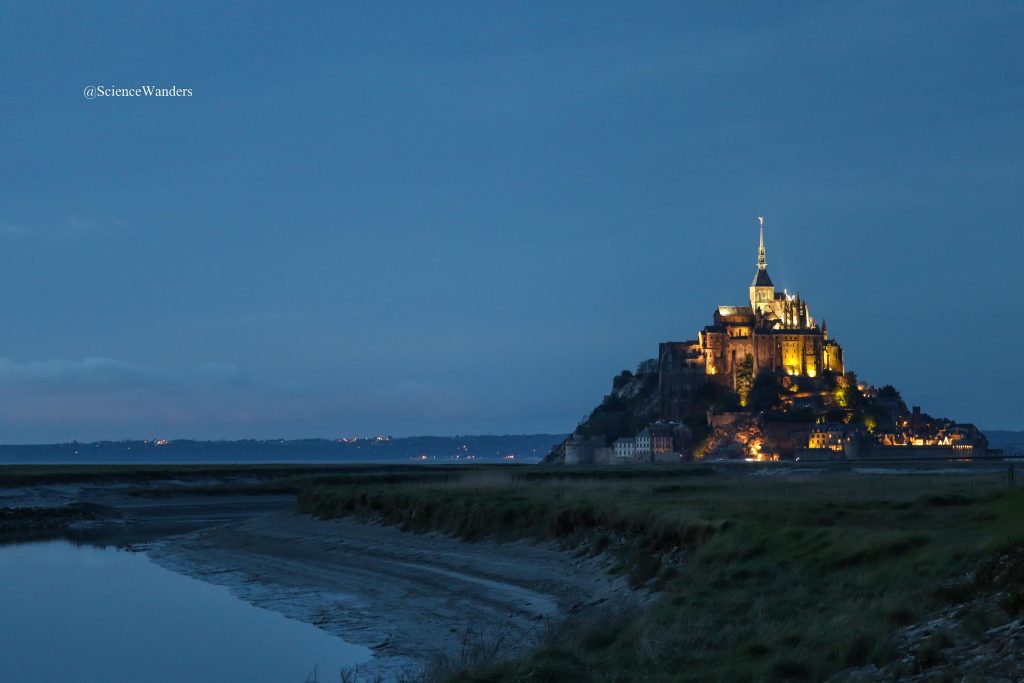 To see Mont-Saint-Michel as an island, surrounded by water, you'll need to visit at very high tide. This happens 36-48 hours after a full moon. Annual tide schedules can be seen here.
Visiting is free, but there are entrance fees for some buildings on the island – namely the abbey and some small museums.
Walk on the seabed around the island for a different perspective, but only do this at low tide, with waterproof shoes or barefoot. The surrounding area is quite squidgy . If venturing further out, be wary of the possibility of quicksand. I walked up to St Aubrey's chapel, about two-thirds around, without feeling unsafe.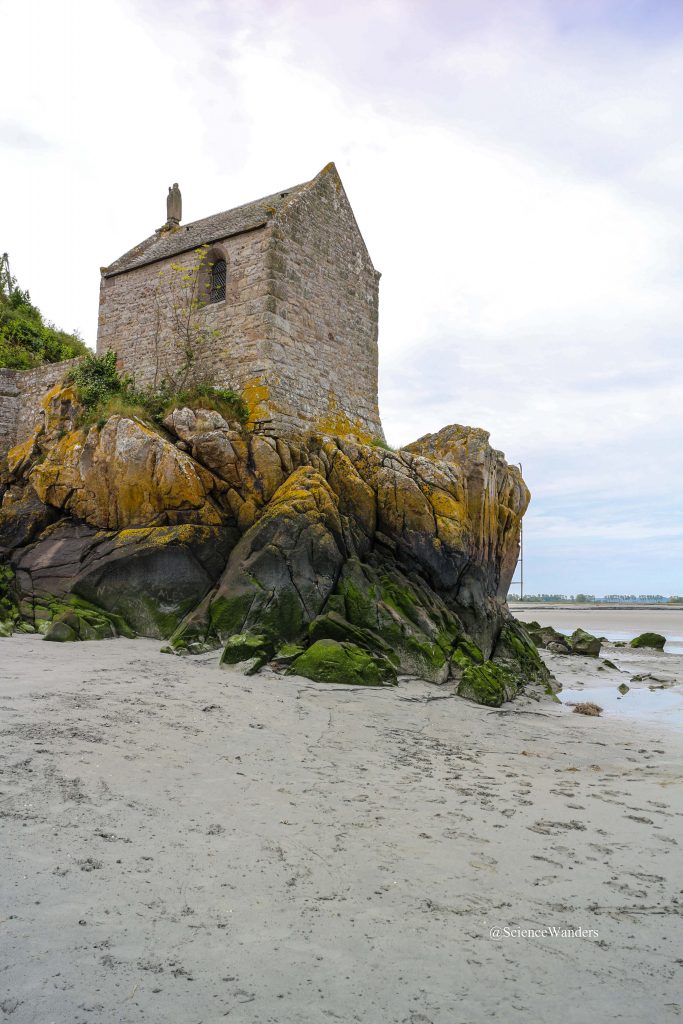 For more on my travels around France, click here or follow me on social media (@sciencewanders).