When planning my stay in China, I also penciled in a trip to Badaling – the most popular section of the Great Wall. Unfortunately its popularity meant sharing it with hordes of Chinese tourists, which marred the experience. A cable car ride to the top did give  a better feel for the full expanse of the Wall than the part we hiked in Shuiguan, but as the crowds multiplied, we left quite quickly.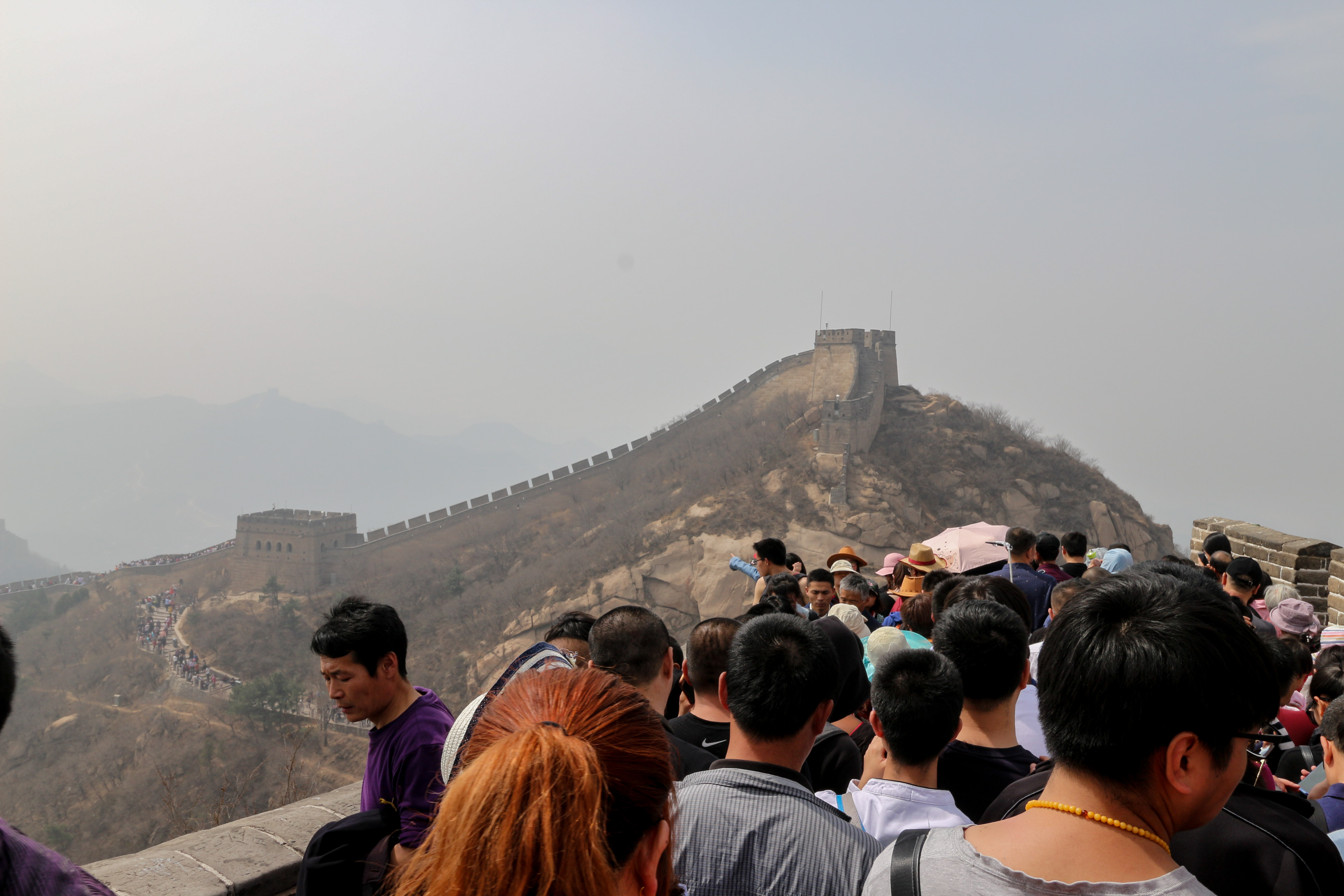 In a choice between Badaling and Commune by the Great Wall, there'd be no contest – the private experience at Commune by The Great Wall wins hands down. As an added bonus, the hotel has some fascinating architecture in its own right – read more about it here (updated soon).
Top tips
Commune by the Great Wall and the Badaling part of the Great Wall are equally easy to reach via taxi from Central Beijing. The taxi rides costs about 300 Yuan. (If arriving by train or bus, Commune by the Great Wall will be a bit more complicated to reach as it's off the main routes.) I've mapped out the coordinates to Commune by the Great Wall below. It can be booked through booking.com here
If you must go to Badaling, which I really can't recommend, try go as early as possible to avoid the crowds. The photo above was taken at about midday.  Conversely, I can definitely recommend Commune by the Great Wall. Having the Wall all to ourselves, especially in comparison to Badaling, was unquantifiably awesome.
When hiking any section of the Great Wall be prepared for extreme steepness and slippery paths. A good pair of hiking boots goes a long way.
Also be prepared for extremely changeable weather. It was a stiflingly hot 30 degrees Celsius when I visited in April, but a couple of days later it was snowing! So pack layers.
For more of my travel around China and related tips, click here (constantly updated at the moment).